Qamishlo women support Kongreya Star campaign against invasion
Women in North and East Syria have been taking to the streets in protest at the Turkish state's attacks and threats of invasion against the region.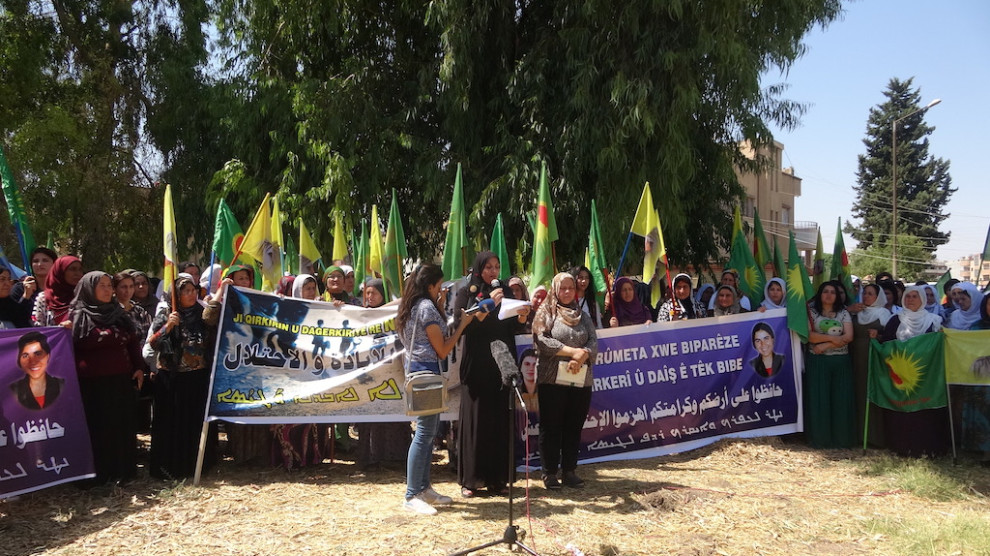 Women in Qamishlo city made a press statement announcing their participation in the campaign launched by women's movement Kongreya Star on August 8 against the Turkish state's invasion threats with the motto "Claim your land and honor, defeat DAESH and occupation".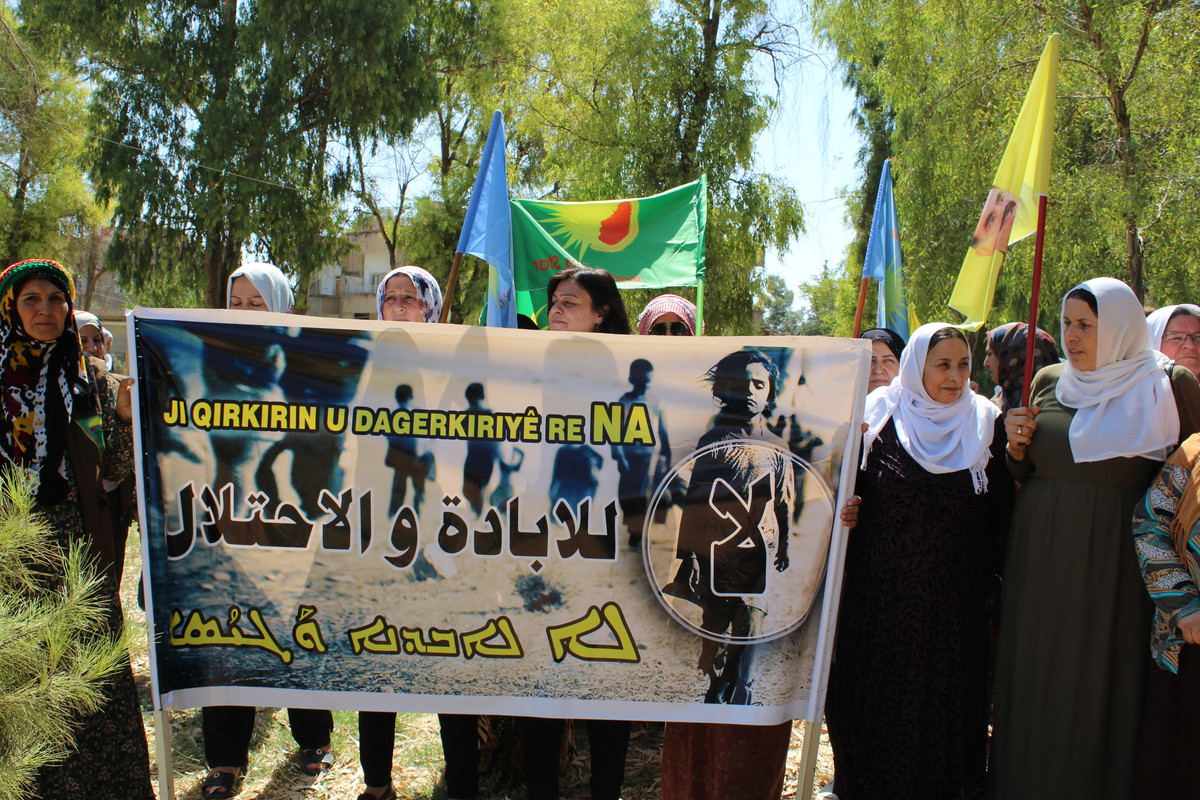 Women members of the non-governmental organisations, parties and institutions in Qamishlo gathered at the 19 July Park. Banners carried by women commended the unity and resistance of women in northeast Syria, as well as voicing solidarity with the women of Shengal.
The press statement was read by Qamishlo Canton Training and Education Committee member Hêvîdar Mihemed in Kurdish, and by Kongreya Star Coordination member Ayhan Murad in Arabic.