PYD Women's Council approves decision document at second congress
The second ordinary congress of the PYD Women's Council ended with the reading of the decisions taken.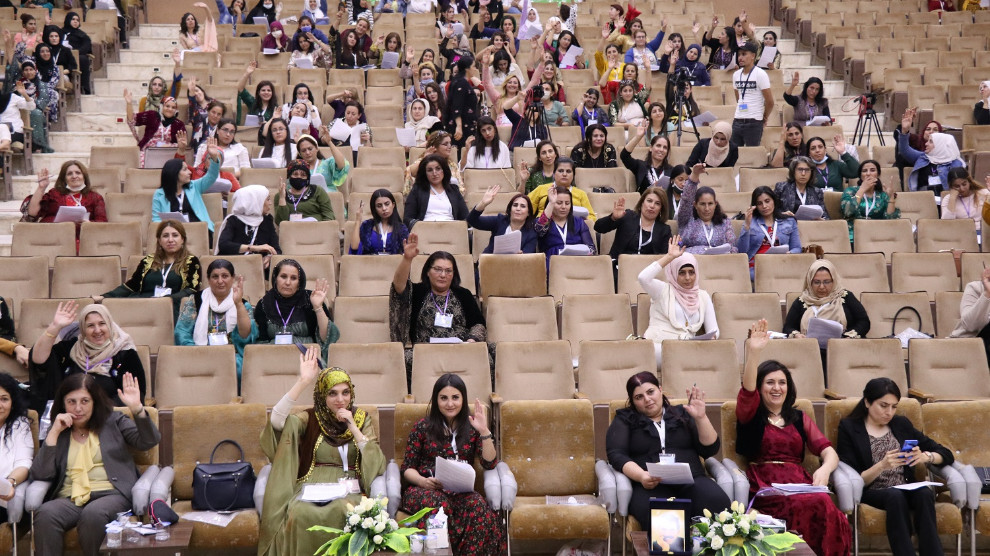 The Democratic Union Party (PYD) Women's Council held its second regular congress. 225 delegates attended the congress held with the slogan "Let's defeat the occupation with the leadership and organization of free women and strengthen the Autonomous Administration for a democratic Syria". The congress was held in Rimêlan and ended with the reading of the decisions taken.
The annual report of the Women's Council was evaluated by delegates during the congress.
The decisions taken at the congress are as follows:
- Struggle for the freedom of Abdullah Öcalan.
- The priority in the struggle will be the liberation of the occupied places.
- Women will support the organization of the Kurdistan national congress.
- Women will be organized in all cities of Europe within the scope of the preparations for the 6th congress of the women's assembly and conferences will be given on this issue.
- Work will be carried out for the democratization of Syria and the solution of the Syrian crisis.
- Support will be given to the organization of young women and the strengthening of the committees they have established.
- Political awareness activities will be carried out for women so that they can defend themselves against special warfare.
- Diplomatic work will be prioritized. Strong communications will be established with parties, organizations and women outside of Syria.
- Activities will continue within the framework of the "Stop the massacres of women" initiative promoted by our Council.
- A special congress will be held to expose the crimes committed by the Turkish state and its mercenaries against women in the occupied areas.
- Training cycles for women will be initiated to strengthen the organizational activities.