Protest against femicide in Vienna
The feminist alliance Claim the Space has protested against femicides in Vienna. Earlier this week, two women were murdered in the Austrian capital for standing up against patriarchal violence.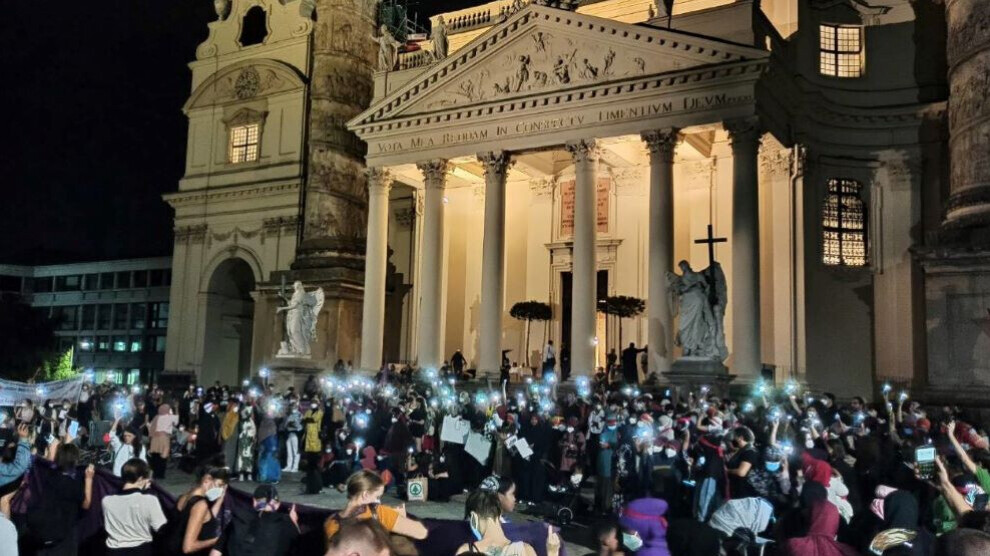 Several hundred women, lesbians, non-binary, inter and trans people gathered at Karlsplatz in Vienna on Friday to protest the 21st and 22nd femicide this year in Austria.
For over a year, protests have been organized by the feminist alliance Claim the Space (CTS) after every known femicide in Austria, to share the common pain and anger and to bring the protest and struggle against patriarchal violence to the public.
Various feminist networks came together for the angry protest and joint mourning, and friends of the two women also shared personal words. Many of those gathered knew the two women who were murdered in Vienna on September 13 for standing up against patriarchal violence. F. was very active in the fight against FGM (Female Genital Mutilation), S. left behind a young daughter. "We will never forget them!" declared the Vienna group of Women Defend Rojava.
Speeches on the struggle against patriarchal violence, feminist and anti-racist solidarity were translated into three languages. Women from the Zapatista delegation also participated in the protest and were warmly welcomed by those gathered. "We can learn a lot from their experiences in the fight against feminicide!" said a speaker from Claim the Space.