Police take six HDP women into custody in Batman
Women who came together in Batman as part of the "Em xwe diparezin" (We defend ourselves) campaign launched by the TJA were attacked by the Turkish police. Six women from the HDP were taken into custody.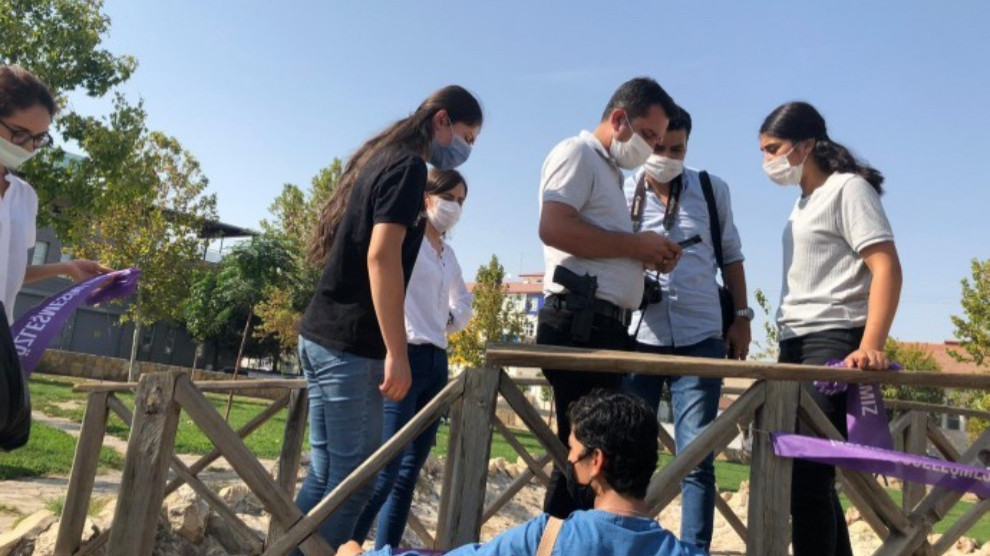 Women in Batman protested the government's request to withdraw from the Istanbul Convention with an action organised within the scope of the TJA (Free Women's Movement) campaign, "Em xwe diparezin" (We defend ourselves).
HDP Women's Council and Young Women's Council members hung a purple ribbon on the Şerzan Kurt Park in the Hürriyet borough. "The Istanbul Convention keeps alive" was written on the ribbon.
Turkish police came to the park and tried to prevent the women from demonstrating. Police eventually attacked the women and took 6 women into custody. Those detained are: Batman Municipality Council Member Şehriban Aydın, Seher Aksoy, Gülistan Sönük, Kezban Kuday, Zilan Kaya and Bermal Can.