Police search Rosa Women's Association, arrest many - NEW
At least 22 people have been detained during the police raid at Rosa Women's Association in Amed.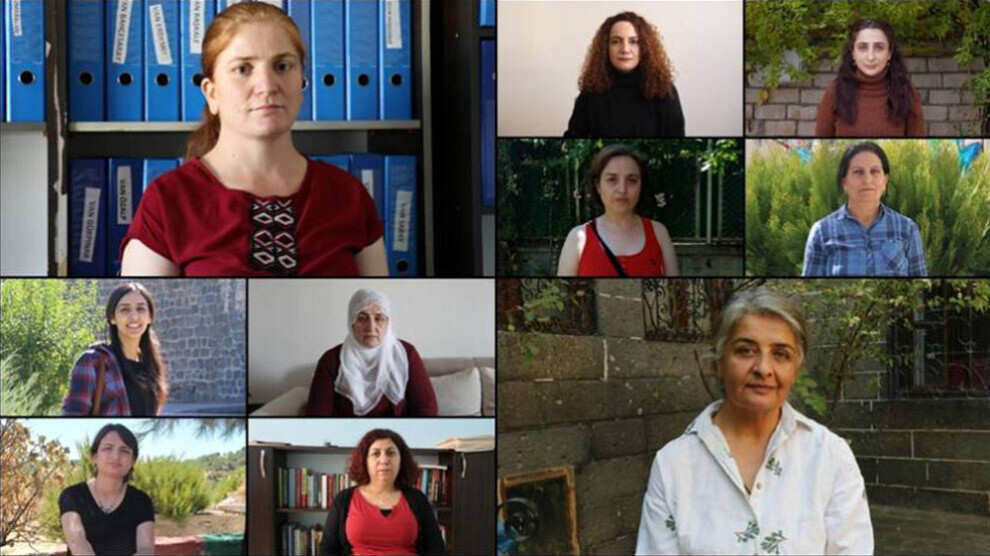 Police carried out raids at Rosa Women's Association as well as at many addresses this morning. It has been confirmed that at least 22 people have been taken into custody.
Police raided the Rosa Women's Association in Kayapınar, in Amed. While the police search continued in the association, it was learned that many houses were also being raided in the city. Peace Mother Nezahat Teke and a large number of people were taken into custody.
Many people have been detained, including the following: "TJA Activist Zelal Bilgin, Çınar Municipality co-mayor Necla Tamriş, DBP member Zeynep Üren, DBP Provincial co-chair Seval Gülmez, HDP Amed Deputy Remziye Tosun's press advisor Gurbet Özel, Jinnews journalist Beritan Canözer, Peace Mother Nezahat Teke, Amed Women's Academy member Figen Aras, HDP Kayapınar former co-chair Besile Narin, Amed Metropolitan Municipality (DBB) Council members Bahar Karakaş Uluğ, Ruken Bekalp and Şehriban Zoğurli, TJA activist Sevim Biçici, Nurşen Akbal, Besile Narin, Leyla Akgül and Satiye Ok."
Rosa Women's Association said in a statement on social media: "Our association was raided on 22 May 2020 and many of our friends were taken into custody and subsequently sent to prison. At the hearings, our friends said 'we are here, we won't give up our struggle'. Today, 11 months later, our association has been raided again. The search was carried out without any of our executives, the alarm was broken by the police. We do not accept the systematic harassment of the judiciary imposed on us. We are here, we exist, we will exist against the policies of hatred and intimidation of the government against women."