PJAK and KODAR call for a general strike against the killing of Amini
PJAK and KODAR call on the youth and women, as well as all intellectuals, political prisoners, activists, organisations, the free press, workers and laborers to protest against the killing of Jina Amini on September 19.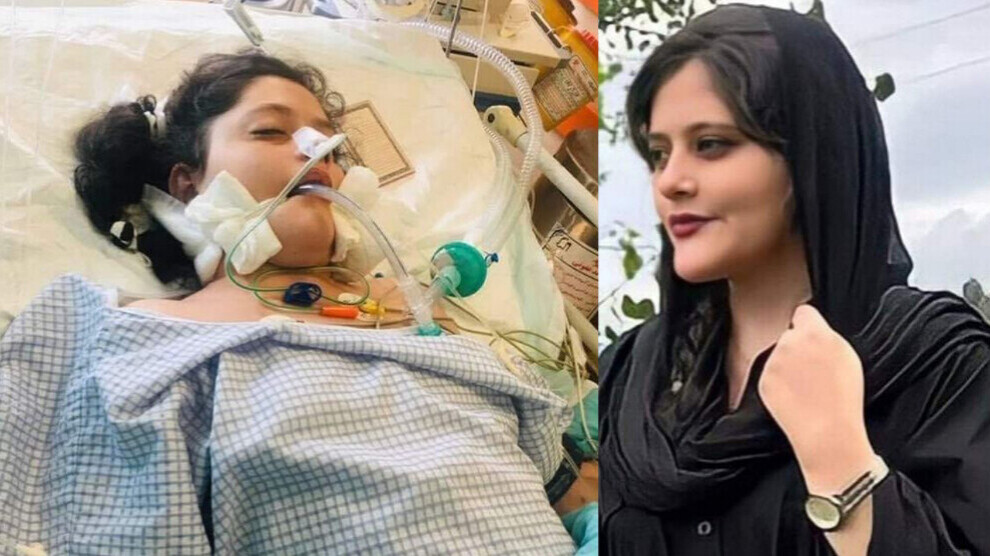 Mahsa (Jina) Amini died on 16 September after she was hospitalized following her arrest and torture by morality police in Tehran. She passed away at the intensive care unit of Kasra Hospital in Tehran. 
Amini was arrested on 13 September as she left the Haghani subway in Tehran with her brother. Accused of having worn the hijab "inappropriately", she was beaten by the officers inside the police van that took her to the Vozara detention centre. She was taken to Kasra hospital in an unconscious state two hours after her detention.
A close family relative of Amini told the Kurdistan Human Rights Network (KHRN) that the family were exposed to intense pressure and threats from security agencies because they had contacted international media and rights organisations.
Rejecting the claims of the Tehran police and a video released by Iran's state media suggesting Amini had lost her life in Tehran's Vozara detention centre, the source said: "She was beaten inside a morality police van when she was arrested. And given that she did not have a history of [life-threatening] illnesses, the Islamic Republic of Iran is responsible for her death. Despite all the pressure and threats, her family will not remain silent until the case is clarified and the perpetrators of their child's murder are brought to justice."
The Kurdistan Free Life Party (PJAK) and the Democratic and Free Eastern Kurdistan Community (KODAR) released a joint statement calling for protests and a general strike in response to the killing of Amini.
Defining the killing of Amini as an attack against the people of Iran and East Kurdistan, the statement said, "The Iranian regime's violent attacks on women and especially Kurdish women are unacceptable. In response to attacks, all circles should adopt a radical and pro-freedom stance."
Remarking that women's freedom has become a key issue in Iran, PJAK and KODAR stated, "The fascist Iranian regime is systematically expanding its misogyny. Murdering and torturing women is now a daily activity for the Iranian regime. The freedom of women turned into the main agenda of revolution for democracy and freedom in East Kurdistan, and the people had to attain freedom at a heavy price.
We in PJAK and KODAR strongly condemn the killing of Jina Amini. On this basis, we call on the youth and women, as well as all intellectuals, political prisoners, activists, organisations, the free press, workers and laborers to protest against the killing of Jina Amini on September 19. We invite everyone to join a general strike under the slogan 'Jin, Jiyan, Azadî' [Woman, Life, Freedom]. It is a moral duty to defend women's freedom and life. The revolution for women's freedom is the essence of Kurdistan's revolution for freedom."