Peace Mothers meet in Sulaymaniyah against Turkish invasion
Peace Mothers from four parts of Kurdistan have met in Sulaymaniyah, Southern Kurdistan against the Turkish invasion attacks.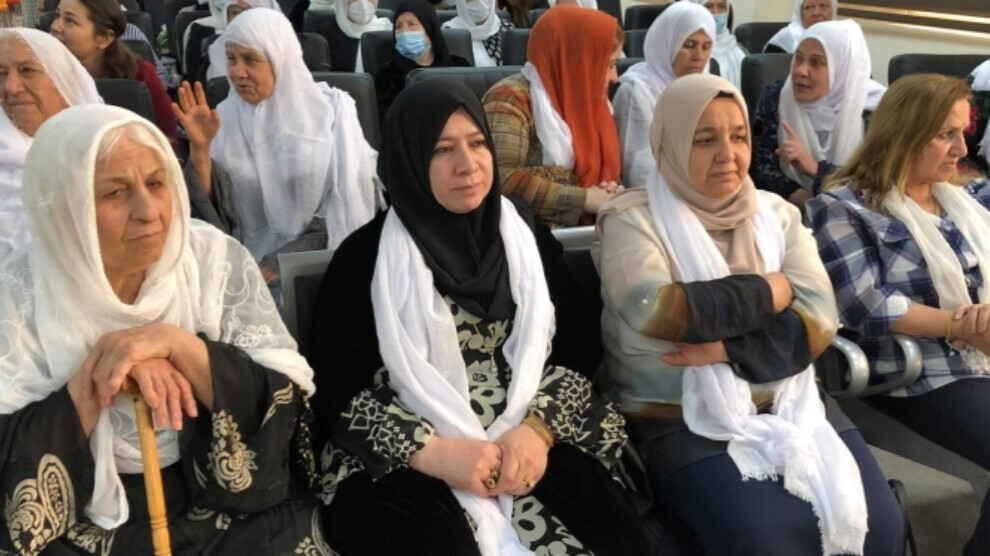 Peace Mothers have come together in Sulaymaniyah to discuss the Turkish state's invasions and attacks and the roles that mothers could play in solving problems.
The Peace Mothers from the four parts of Kurdistan are holding a meeting for the first time.
The first session of this meeting has been held under the title "Let's establish peace together".
The invasion attacks of the Turkish state against Northern, Southern and Western Kurdistan will be addressed at the meeting. The attacks against Maxmur and Shengal in Southern Kurdistan will be particularly debated.
What the Peace Mothers can do against the occupation and for a solution will also be discussed during the meeting.