Peace Mother calling for peace detained for "insulting Erdoğan"
Fatma Turan, member of the Peace Mothers Council, has been arrested for "insulting the president" after she called for peace in Hakkari province on Wednesday.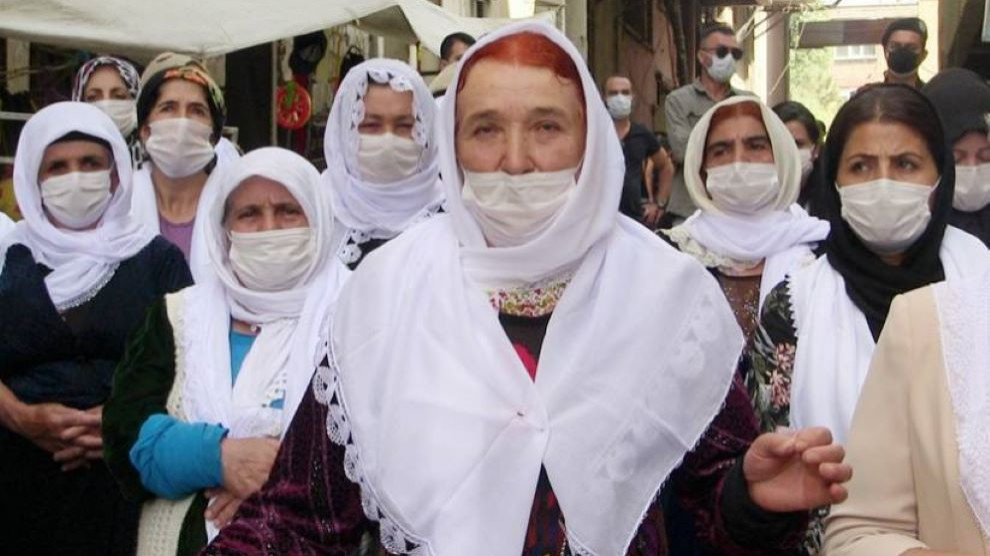 Peace Mother Fatma Turan has been arrested in Hakkari province on Thursday. She is accused of insulting the president.
Fatma Turan is a member of the Peace Mothers Council and she called for peace in front of the Peoples' Democratic Party (HDP) headquarters in Hakkari on Wednesday. Also present when the statement was made was Leyla Güven, co-chair of the Democratic Society Congress (DTK). Fatma Turan called on all women to unite for peace, stressing that the Kurdish people will not be destroyed by war and peace is urgently needed.
According to the Turkish Ministry of Justice data, a total of 36,066 cases for insulting Turkish President Recep Tayyip Erdoğan have been filed in 2019. Over 3,800 defendants were sentenced to prison terms or fines.