Peace in Kurdistan Campaign condemns crackdown on women in Amed
Peace in Kurdistan condemns the latest crackdown on free women in Turkey.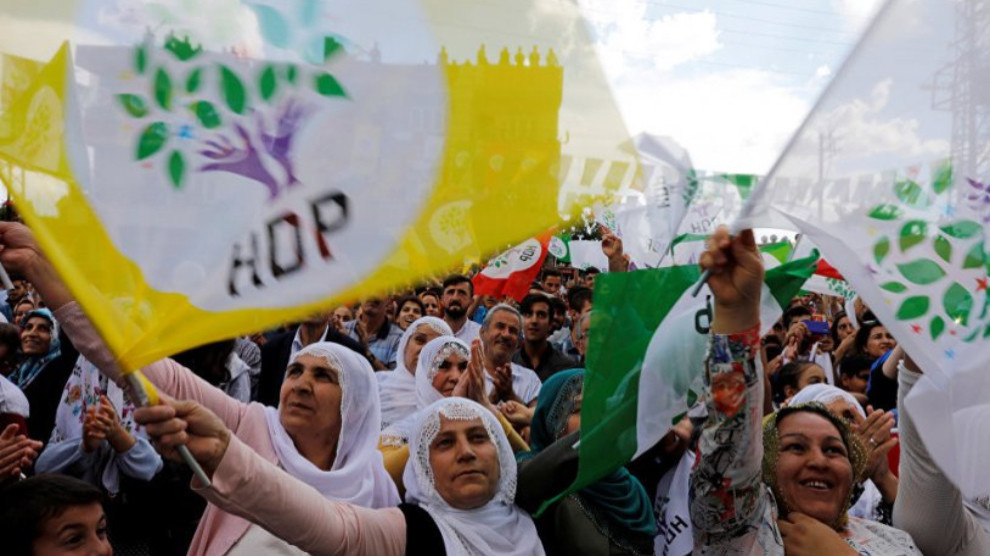 Peace in Kurdistan Campaign said in a statement: "On 22nd May Turkish police detained women from the Rosa Women's Association, the Tevgera Jinên Azad (TJA – Free Women's Movement) and the Peace Mothers. Eighteen women were detained and taken from their homes in the early hours of the morning at various locations across Diyarbakir. The office of the Rosa Women's Association was raided." 
The London-based organisation continued: "The police claimed that expressing solidarity with other women is a crime! The activities investigated included participating in a rally for International Women's Day and expressing support for European-wide hunger strikes including in the UK which were started by HDP MP Leyla Guven in November 2019." 
Peace in Kurdistan added: "Solidarity is not a crime and Peace in Kurdistan stands with the Rosa Women's Association and the Peace Mothers in this latest outrage against women who risk their lives and liberty to organise for peace and freedom. The prosecutor's claim that slogans such as "Jin jiyan azadi" (Women, Life, Freedom), "don't interfere with our free will", "no to isolation", and  "women want peace" is genuinely disturbing. We stand with the women of Diyarbakir who refuse to back down. Long live solidarity!  Jin Jiyan Azardi!"