PAJK Coordination announces the martyrdom of PAJK Council member Berivan Zilan
The PAJK Coordination announced that PAJK Council member Berivan Zilan had fallen a martyr.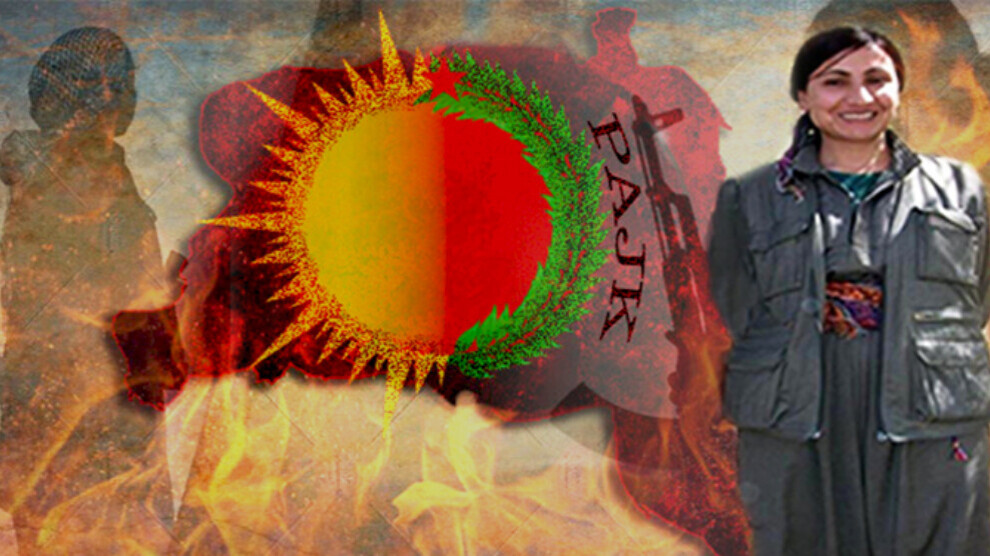 In a written statement, PAJK Coordination announced that PAJK Council member Berivan Zilan fell as a martyr.
The statement said: "Our comrades, who have always been at the forefront of our unique struggle for the free life of women and our peoples at great cost, and who have devotedly participated in self-sacrifice, are illuminating the way to victory by resisting and fighting to the end against the attacks of the fascist colonial enemy.
Comrade Berivan Zilan, our PAJK Council member, who was carrying the flag of this noble struggle, was martyred as a result of the air attack carried out by the fascist Turkish state on the Medya Defense Areas on 17 June while she was on duty. We commemorate all the martyrs of the revolution with respect and gratitude in the person of Comrade Berivan Zilan and our heroic guerrillas who fight the fascist Turkish army. Our condolences to the esteemed Hezer family, our people and our comrades."
The statement added: "Comrade Berivan was born in 1976 in Van-Erciş. She grew up in a patriotic family that experienced the Geliye Zilan massacre and never forgot it. Comrade Berivan became aware of the pain that pervaded her country at an early age, like all children from Kurdistan, and matured at an early age. By integrating her deep patriotic awareness with the freedom identity of women, she has always been a determined participant in the Kurdish people's struggle for a free life.
We will never forget comrade Berivan Zilan and the martyrs of our unique resistance. They will always live in our struggle. Following in the footsteps of our great martyrs, we will increase our struggle by protecting the values created and the line of self-sacrifice, and we will hold the fascist Turkish regime and all its collaborators accountable. Victory and freedom will belong to our people and women."