Occupation leads to escalation of patriarchal violence in North-East Syria
The chair of the Women's Council of North and East Syria, Cihan Xidro, spoke to ANF about the crimes of the Turkish state in the occupied territories and on the situation of women who have fled. She called for a fight against patriarchal violence.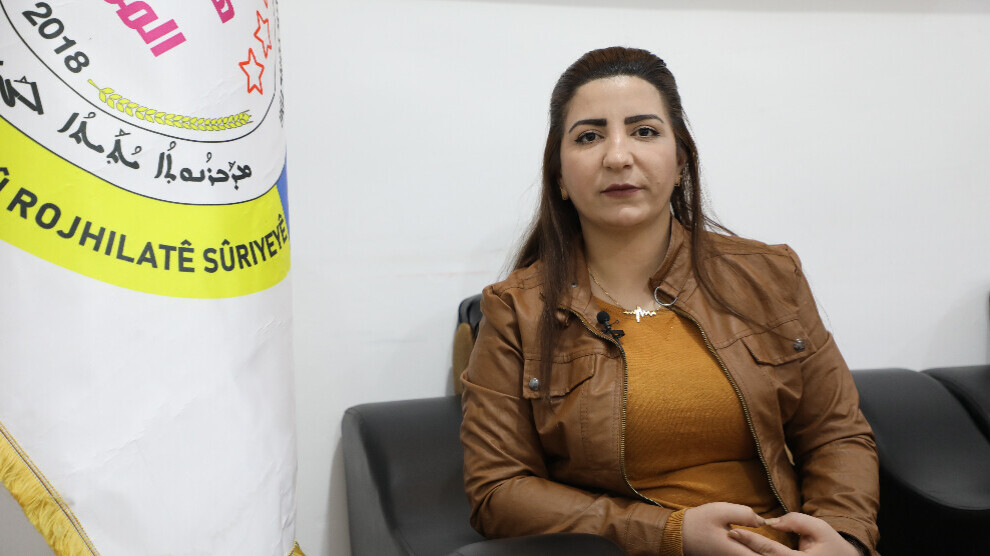 The Turkish state is systematically committing the most serious crimes against humanity in the areas it has occupied in northern Syria and is causing a massive movement of refugees. Women in particular are affected by the attacks of Turkey and its mercenaries, but also by patriarchal violence escalating due to the flight. Cihan Xidro, chair of the Women's Council of North and East Syria, calls on international women's organizations in particular to finally take a stand on these crimes committed by the Turkish state.
On the occasion of November 25, the International Day for the Elimination of Violence against Women, Xidro spoke to ANF about the situation of women in northern Syria. She stressed that the deepening of the Syrian crisis has led to the escalation of violence against children and women. Citing the Turkish occupation as one of the main reasons for this situation, she said, "Especially in recent years, there has been an economic embargo on the regions of northern and eastern Syria. Hundreds of thousands of refugees (from other parts of Syria) live here. Likewise, hundreds of thousands of people who fled the affected areas due to the Turkish invasion had to be housed in safe areas. Today, there are only 14 official refugee camps in northern and eastern Syria. Outside of these camps, there are thousands of refugees scattered throughout the regions. All of this creates great economic hardship and social difficulties. It has a negative impact on society and unfortunately leads to domestic violence."
"Abduction, torture, rape and murder"
Xidro described the situation of women in the occupied territories, saying, "Women are subjected to very cruel abuses ranging from torture, kidnapping, rape to murder. About 30 percent of the acts of violence committed by the occupation forces in the invaded territories are directed against women. In Afrin alone, 1,200 such cases of violence against women have been recorded so far. Dozens of them have been kidnapped and hundreds injured. What we can record is not even thirty percent of what the Turkish state is doing in the occupied territories. Even the bodies of dozens of murdered women were tortured."
Xidro concluded, "All women living in northern and eastern Syria must first fight for women's freedom and against violence against women. In particular, international women's institutions must stand against what the Turkish state is doing."