Mothers hold vigil in front of Gebze Hospital
Mothers who continued to hold vigils for the prisoners on hunger strikes for weeks in Gebze despite intense police brutality and bans are now protesting in front of the hospital for their children.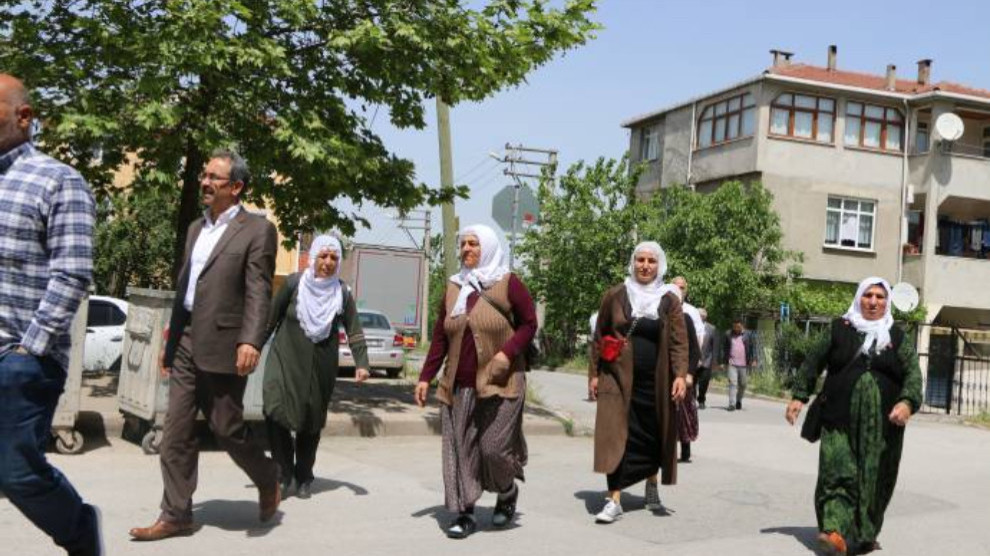 Prisoners on hunger strikes and death fasts in the Gebze Type M Closed Prison were referred to hospitals after they ended their protest.
13 out of the 32 prisoners were referred to the Fatih Public Hospital and are still receiving treatment. 19 prisoners in the Farabi Public Hospital in Darica received superficial treatment without being committed to the hospital.
Mothers in white headscarves held vigils daily in front of the Gebze Type M Closed Prison from April 9 onwards, and this time they took action at the Fatih Public Hospital.
Regime forces took intense security measures in the hospital courtyard and the cantina, using the protest as an excuse.
The police surrounded the mothers sitting in the cantina and photographed them from close range. After this was protested, the police went further away.
Visiting her daughter Newroz Bozkurt, who started a hunger strike on March 1, Sultan Bozkurt said: "They took them to the Farabi Hospital in a rush last night at around 3 a.m."
Bozkurt added: "They kept them waiting until 9 a.m. for the doctors to start their shifts and then called them in for their checkups. The doctors and medical personnel in the hospital were very harsh to our children. My daughter told me they objected but weren't listened to. The doctors examined them standing up, in just a few minutes, said 'This one's OK' and sent them away."
Mother Bozkurt said the prisoners were referred to the hospital in prison shuttles: "All the other prisoners there say the same thing: 'We won't go to the hospital again even if we die.' When they were brought back to the prison, the infirmary attempted to put them on glicose IVs, they weren't even given the medicine and vitamins they requested from the infirmary still.
Bozkurt added that the prison administration still doesn't deliver the prisoners' newspapers and still hasn't given back their radios, and that the prisoners are thus cut off from the rest of the world.
The protesting mothers said their children will be released from the hospital and that they will be holding a vigil every day until then.