March 8 convoy in Qamishlo
An extensive program is taking place in the autonomous region of northern and eastern Syria to mark International Women's Struggle Day, March 8. In Qamishlo, activists toured the city today with a convoy of cars.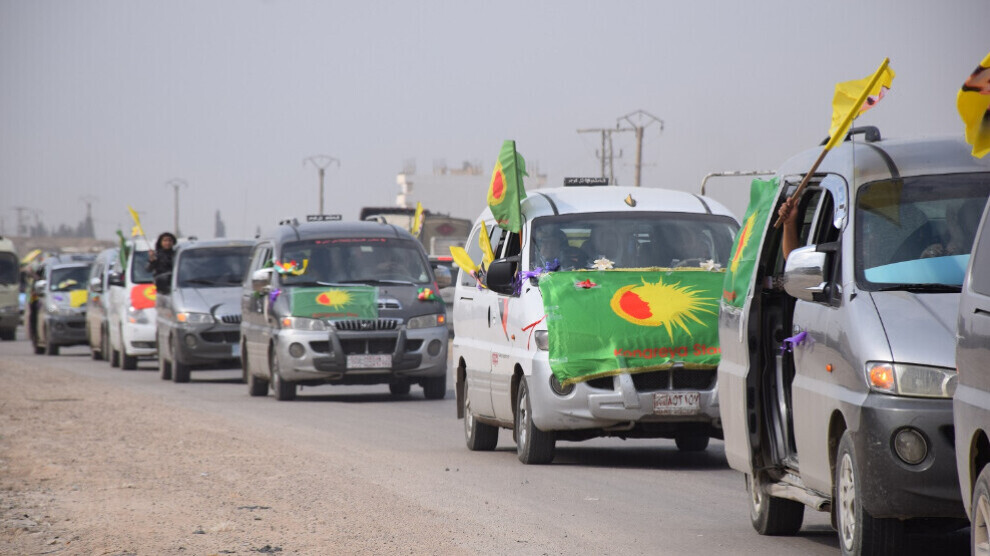 Cultural events, seminars, sports competitions and demonstrations - the program of the women's movement in northern and eastern Syria to mark International Women's Struggle Day has been running since the beginning of the month and is expected to continue well beyond March 8. In Qamishlo today, the women's umbrella organization Kongreya Star was out with a convoy of cars. The cars were decorated with pictures of Abdullah Öcalan and the martyrs, as well as flags of the YPJ and Kongreya Star.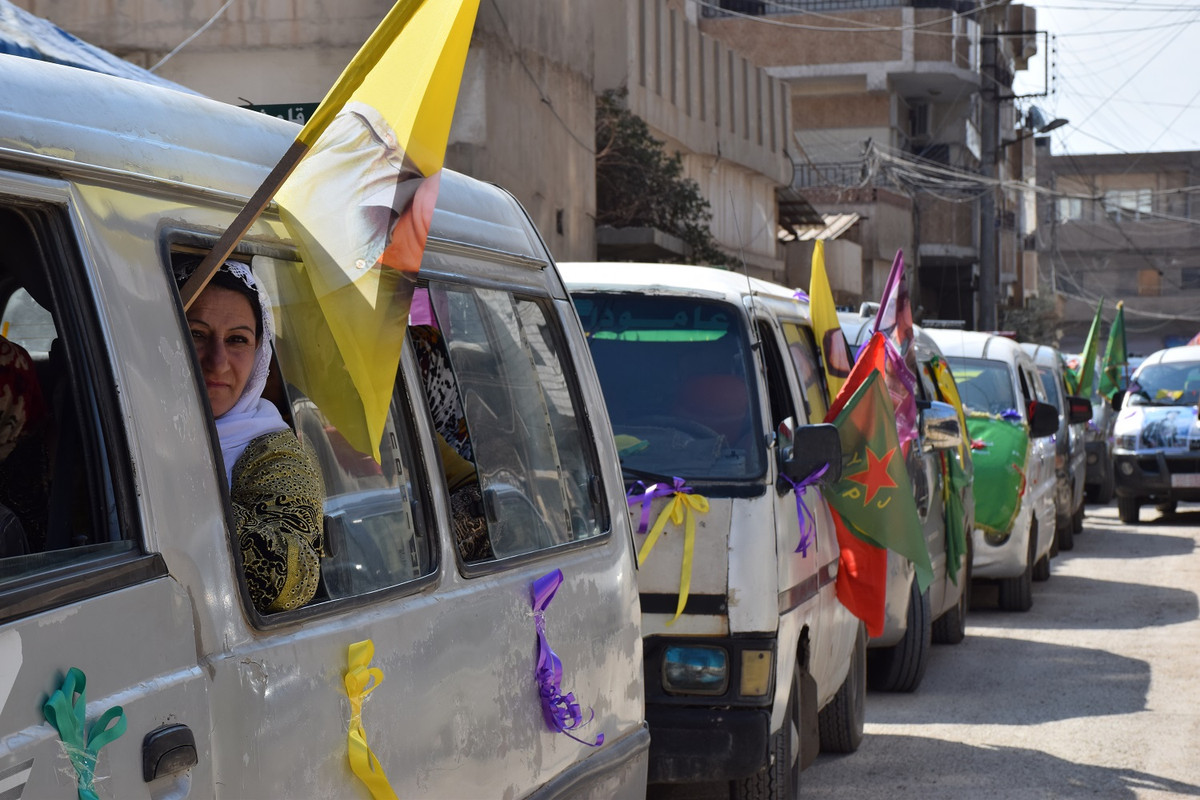 The activists first visited the Association of War Injured, then continued to the headquarters of the female security forces of the Cizîrê region. The convoy then drove through the streets of Qamishlo to the Şehîd Delîl Sarûxan Cemetery of Martyrs. There, Necah Gulo from the Council of Martyrs' Families gave a speech in which she sent solidarity greetings to all fighting women in and outside prisons. Flowers were then laid on the graves.
The program for this year's Women's Day in northeast Syria is very extensive and covers a period of several weeks. Kongreya Star is planning seminars in all communities in northeastern Syria until March 23, and separate educational events are being offered for men.
The PYD Women's Council is launching a three-month campaign on March 8 under the slogan "No to the plot, occupation and violence." The Council of Young Women, together with the cultural movement Kevana Zêrîn, is holding seminars in schools, institutes and universities on March 8 and plans numerous other sports and cultural events. Cemeteries of martyrs and refugee camps are also to be visited. Demonstrations and convoys are planned for March 8 itself. A special focus of activities this year will be in the villages.