Leyla Guven: I will continue as long as there is no response
Leyla Guven sent a message to the conference titled "Our organization is our freedom" and said, "I will continue as long as there is no response to my protest. I know this is a rightful struggle, and we will prevail."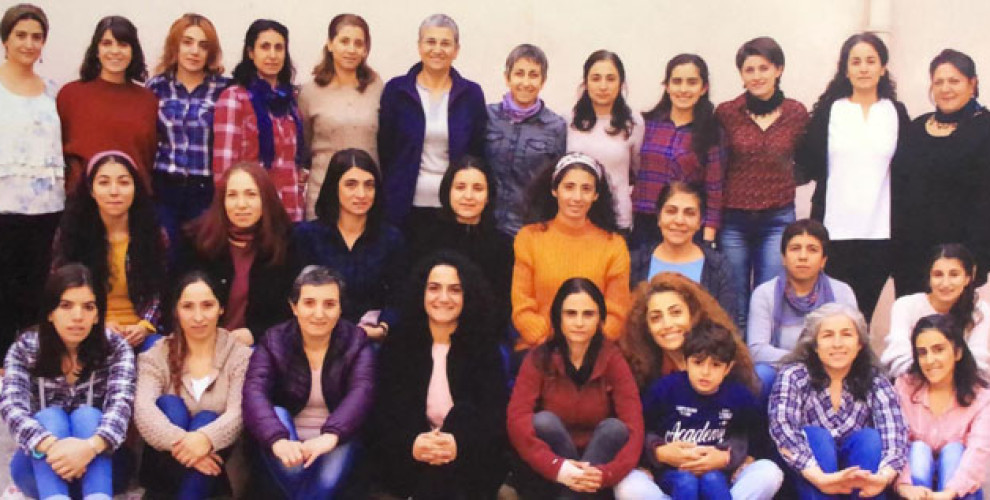 The conference titled "Our organization is our freedom" has sarted in the Vedat Aydin Conference Hall in the Peoples' Democratic Party (HDP) Amed offices under the lead of Tevgera Jinên Azad (TJA) constituents with participation by the HDP Women's Assemblies.
Women from all provinces are attending the conference. Photographs of Sêvê Demir, Pakize Nayir and Fatma Uyar who were killed during the genocidal attacks in Sirnak's Silopi district and Sakine Cansiz, Fidan Dogan and Leyla Saylemez who were killed in Paris were put up in the hall.
GUVEN: I KNOW WE WILL PREVAIL
DTK Co-chair and HDP MP Leyla Guven sent a message to the conference on the 24th day of her hunger strike.
Guven's message read in the conference is as follows:
"I salute your conference. I salute all women who support me and resist for me outside. I send my love and greetings to the Peace Mothers. I started this hunger strike to protest the tyranny imposed upon the Kurdish people and the isolation. I will continue as long as there is no response to my protest. I know this is a rightful struggle, and we will prevail."