Latest from Afrin and Shehba amid ongoing attacks
Continued attack of the Turkish army and allied gangs has been repelled by YPG fighters, forcing Turkish units to withdraw in Afrin countryside. Reports are coming through of casualties among Turkish allied gangs in Shehba region.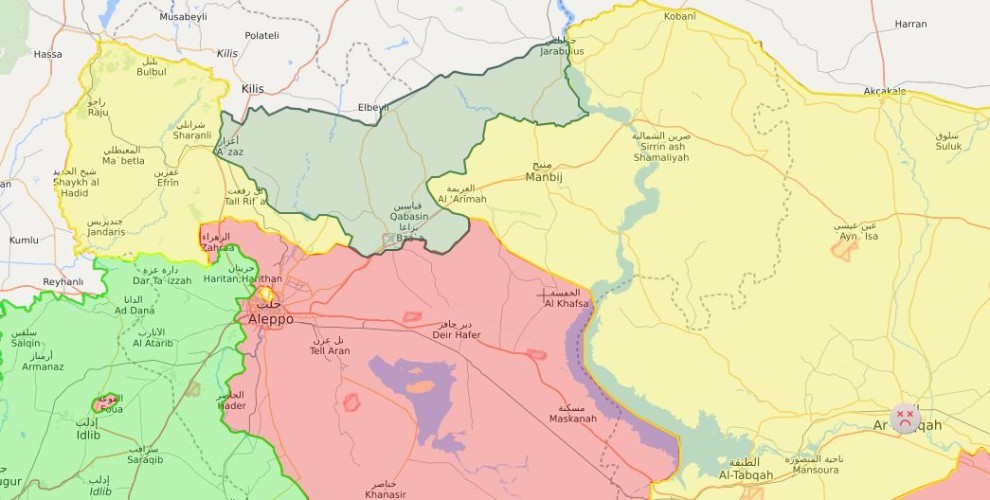 Turkish army attempted to enter Afrin Canton with armored vehicles through the village of Baliya in Bilbile district. The attempt was foiled by the retaliation of YPG/YPJ fighters. Turkish units had to withdraw from the area upon the response of YPG forces.
The Turkish army and allied gangs have intensified their attacks on Cindires, Raco, Bilbile regions of Afrin.
According to reports, Turkish tanks deployed in Yazıbağ village of border province Kilis have shelled Dikmetas village in Afrin's Shera district late Friday evening.
On the other hand, Turkish army and affiliated gangs bombed Aqîbe village of Afrin's Sherawa district, as well as İska, Bilika, Qere Baba and Sorke villages of Raco district with howitzer fire.
Two howitzer shells hit the Aqîbe village and reports are coming through of Turkish helicopter activity over Raco.
In the meantime, Jaysh al-Thuwar and Jabhat al-Akrad fighters strongly responded to the attacks of the Turkish army and allied gangs on Shehba region.
Revolutionary forces hit a position of the mentioned forces in Tiwes village east of Mera city, killing two gang members and wounding 12 others.
During the fighting in Hezwan and Ziwan villages, 4 gang members were killed and 5 others were wounded.
Jaysh al-Thuwar and Jabhat al-Akrad fighters also targeted a Turkish base northeast of al-Bab's Şexaqil village. While the number of casualties couldn't be clarified, 5 ambulances crossed into Turkish Kilis city through Rai town.
Friday afternoon, gangs trained and supported by the Turkish state have been transported into Syria. Some 20 buses with Turkish civilian plates passed the Öncüpınar Border Crossing in Kilis and headed towards Azaz. Reports suggest that Turkish affiliated gangs have been transported into Syria as part of preparations for an attack on Tal Rifat region.