Kurdish women in Scandinavia condemn the attack on Maxmur
Kurdish women living in Scandinavian countries have condemned the Turkish attack on the Maxmur refugee camp in South Kurdistan and have called for the lifting of the embargo against the camp.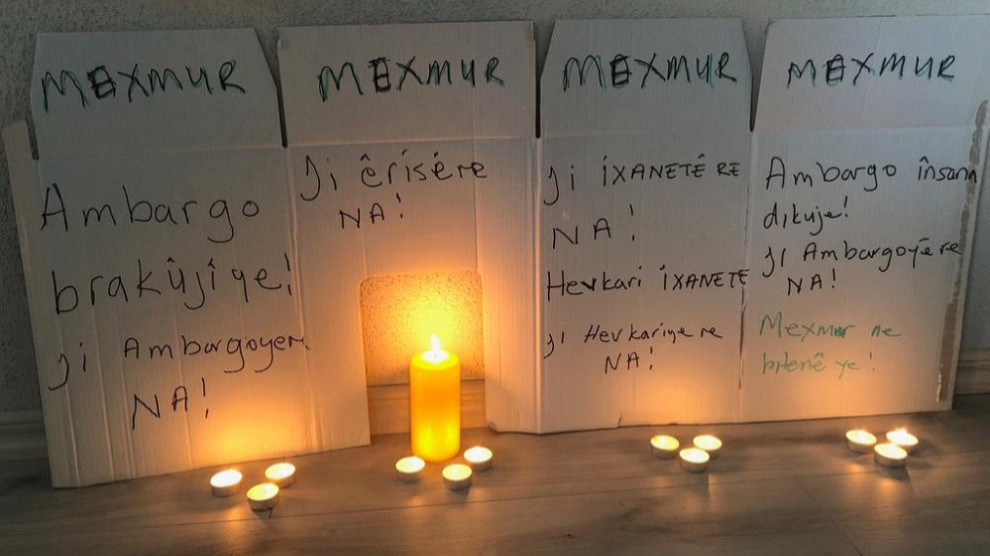 The Kurdish women's movement in Scandinavia has condemned the killing of three Kurdish women in a drone attack by the Turkish army on the Maxmur refugee camp last Wednesday. Various actions took place in Sweden, Norway, Denmark and Finland under the conditions of the Corona pandemic. In several places banners and signs were hung up on balconies and bridges, and pictures were shared in the social media.
A statement by the women's movement pointed out that the Turkish state continues its massacres against the Kurdish people while the whole world is fighting against the coronavirus. Even the UNHCR, under whose protection the refugee camp with its approximately 12,000 inhabitants is located, has not commented on the deadly attack.
The women's movement condemned the general silence and demanded the lifting of the embargo against the camp, which has been maintained by the KDP for ten months.