Kurds and their friends commemorate Jina Amini in Livorno
In Livorno, Italy, the Kurds and their friends commemorated Jina Amini.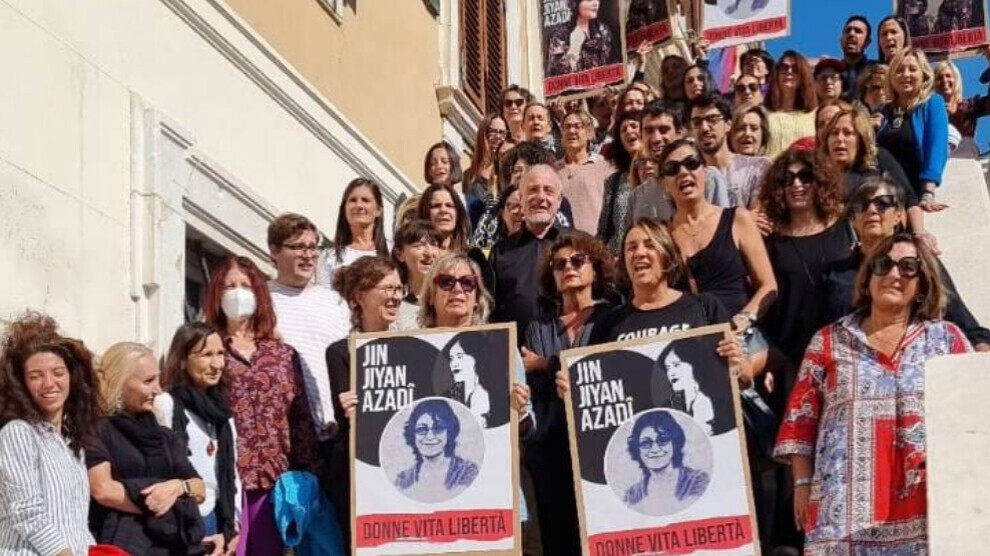 Mezzaluna Rossa Kurdistan (Heyva Sor) and dozens of women activists participated in the protest held for Jina Amini in the city of Livorno, in Tuscany, a region of Italy.
The Kurds and their friends called for the development of self-defense against the increasing attacks on women.
The protest held in front of the Municipality of Livorno ended with the slogans "Jin, Jiyan, Azadî" in Kurdish and in Italian, "Donna, Vita, Libertà".