Kurdish women opened stand in Hildesheim
Martyr Meryem Women's Commune opened a two-day information stand in the German city of Hildesheim. The stand is part of the "Stand up for change and freedom" initiative.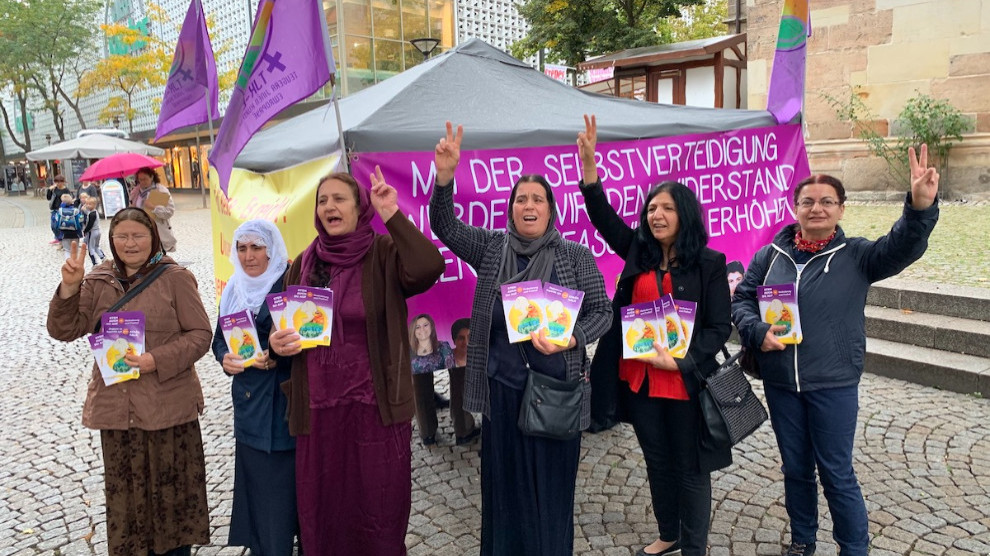 The information stand organized by Martyr Meryem Women's Commune was opened in front of the Jakobi church.
A brochure prepared by TJK-E was read and distributed during the action attended by Kurds living in and around Hildesheim. In addition, banners were hung on both sides of the stand. 
The action on Thursday ended with the slogans "Jin, Jiyan Azadi", "Resisting Women, Freedom are close", "Our enemies are killing us, not our fears".
The European Kurdish Women's Movement (TJK-E) launched the "Stand up for change and freedom" initiative in July.
"This initiative - said TJK-E - aims at eliminating all obstacles to free women. The reorganization of women in emotion and thought is the only way to build a free future for all societies in order to build life according to the principles of a democratic nation paradigm. "
Within the scope of the initiatives are actions with students, against occupation, genocide and destruction of nature, the organization of self-defense institutions, establishment of wide organization networks and putting forward public diplomacy.