Kurdish women in Russia protest the isolation of Öcalan
Kurdish women living in Krasnodar, Russia made a press statement to protest the isolation imposed on Abdullah Öcalan in Imralı.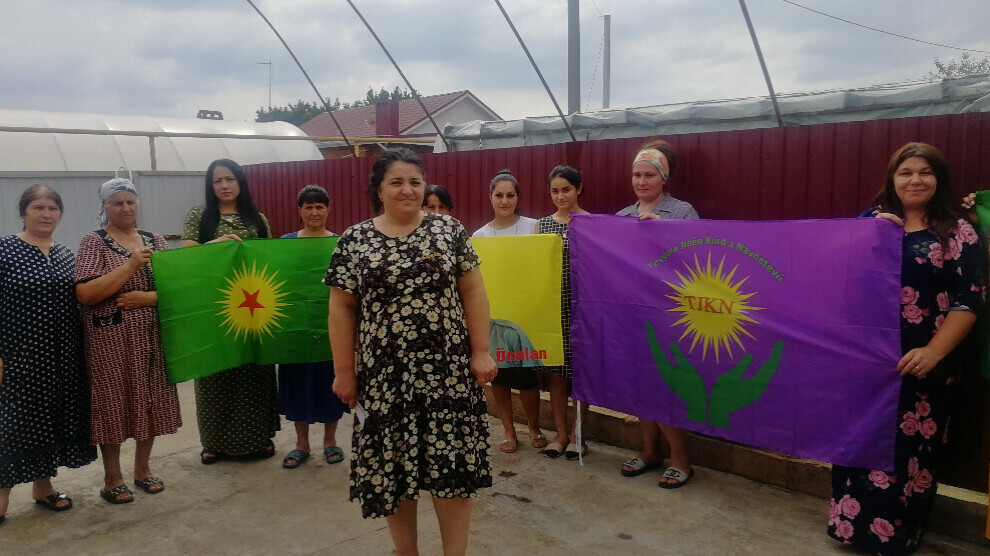 The aggravated isolation imposed on Kurdish people's leader Abdullah Öcalan was protested by Kurdish women living in Platnirovka district of Krasnodar region in Russia. Women also condemned the collaboration of South Kurdistan's ruling party KDP (Kurdistan Democratic Party) with the Turkish state.
Necife Ahmedova, speaking on behalf of the Kurdish Women's Council in Krasnodar, expressed that they have not heard any news about Öcalan for a long while, and defined the aggravated isolation imposed on him as inhumane enforcement. She said, "The fascist Turkish state is afraid of the potential interventions of the Kurdish people's leader against the developments in Kurdistan and the Middle East."
Saluting the ongoing resistance in the prisons of Turkey, Ahmedova condemned the Turkish state's genocidal occupation attacks and the collaborative policies of the KDP. "The fascist Turkish state, basing on Barzani's betrayal, has been bombarding Shengal and Rojava every day, targeting all Kurds, without a distinction of guerrillas and civilians."