Kurdish women in Russia call for action against isolation of Öcalan
Calling for action against the isolation of Abdullah Öcalan, Kurdish women in Russia demanded freedom for the Kurdish leader.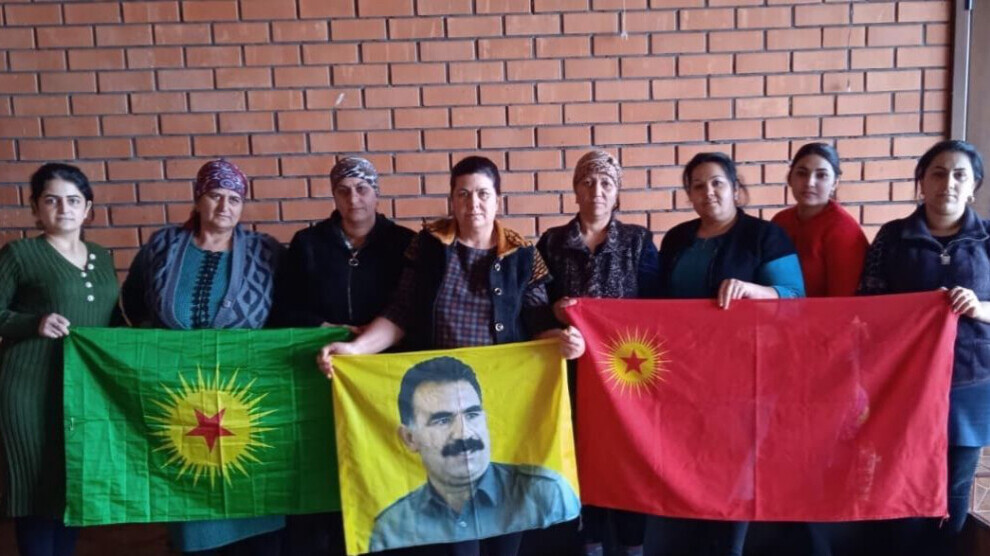 Kurdish women living in Adygea in Krasnodar city, Russia made a statement denouncing the aggravated isolation imposed on Kurdish people's leader Abdullah Öcalan.
Fatma Zayadin read the statement in the name of the Kurdish Women's Committee and said that the aggravated isolation imposed by the Turkish state on Kurdish People's Leader Abdullah Öcalan has reached a grave point.
Zayadin remarked that the denial of Öcalan's meeting with his family and lawyers was part of an international concept.
Stating that the silence of international powers encourages the policy of denial and annihilation against the Kurdish people, Zayadin called on the Kurds to rise up everywhere they are.
Zayadin also called for immediate action by the EU, US and all international bodies, adding that the Kurdish people will never bow to the atrocities of the Turkish state.