Kurdish women in Bielefeld protest racism
Kurdish women took on the streets against racism and sexism in Bielefeld, Germany.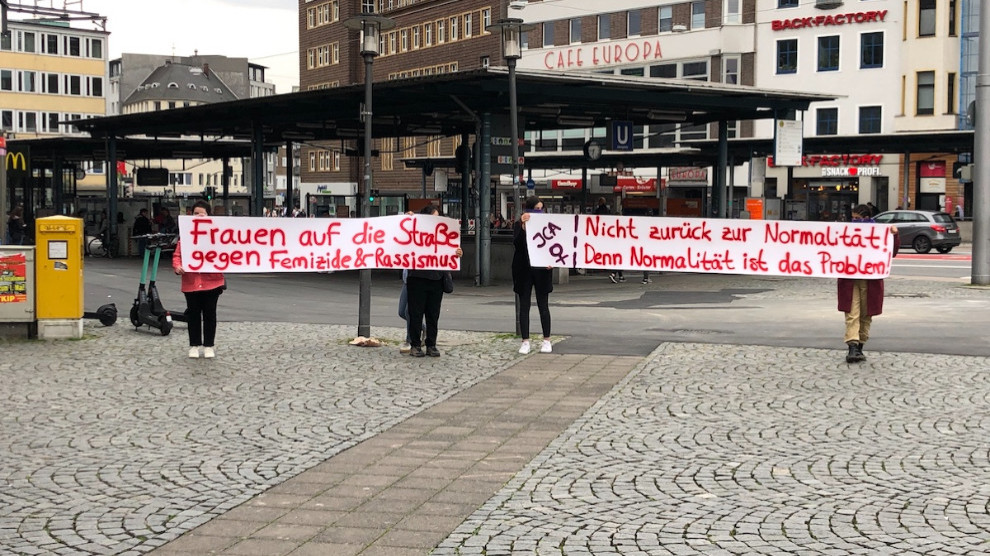 Free Young Women (Jinên Ciwan ên Azad-JCA) took to the streets against femicide and racism in Bielefeld.
Activists made a statement after the march. "Women are killed every day as a result of domestic violence and machismo: the problem is patriarchy! The current policies not only support this idea, but also reproduces the deadly male domination and protects the perpetrators."
The statement added: "We call on all women, and Kurdish women in particular, to join us on the streets, to reclaim and demand their rights."
The statement also reminded that "our identity as Kurdish women in Turkey is under attack," and demanded the German government to stop criminalising the Kurdish identity and serve Turkish demands.