Kurdish revolutionary Şaha Hisên laid to rest in Dêrik
Kurdish revolutionary Şaha Hisên was accompanied on the shoulders of her companions on her last journey in her hometown Dêrik. Two days ago the guerrilla commander died of cancer in Rojava.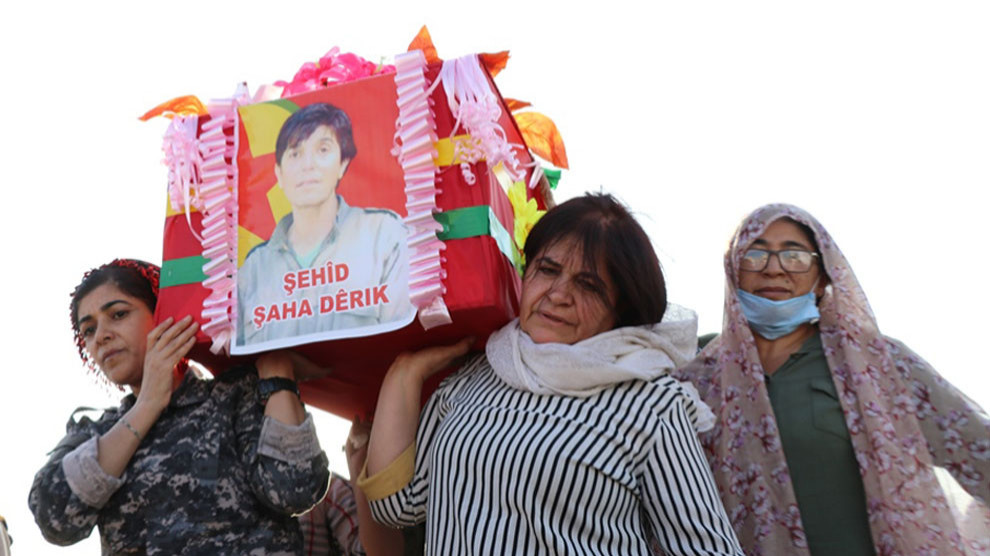 With great sympathy, Kurdish revolutionary Şaha Hisên was buried in her birthplace, Dêrik, in northeastern Syria. The guerrilla commander died of cancer two days ago. The moving memorial service took place at the Şehîd Xebat Dêrik Cemetery of Martyrs.
Before the ceremony, countless people gathered in front of the hospital in Dêrik to receive the body of Şaha Hisên. In a long convoy, the mourners accompanied her on her last journey. When they arrived at the cemetery, companions carried the coffin of the 52-year-old on their shoulders to the grave.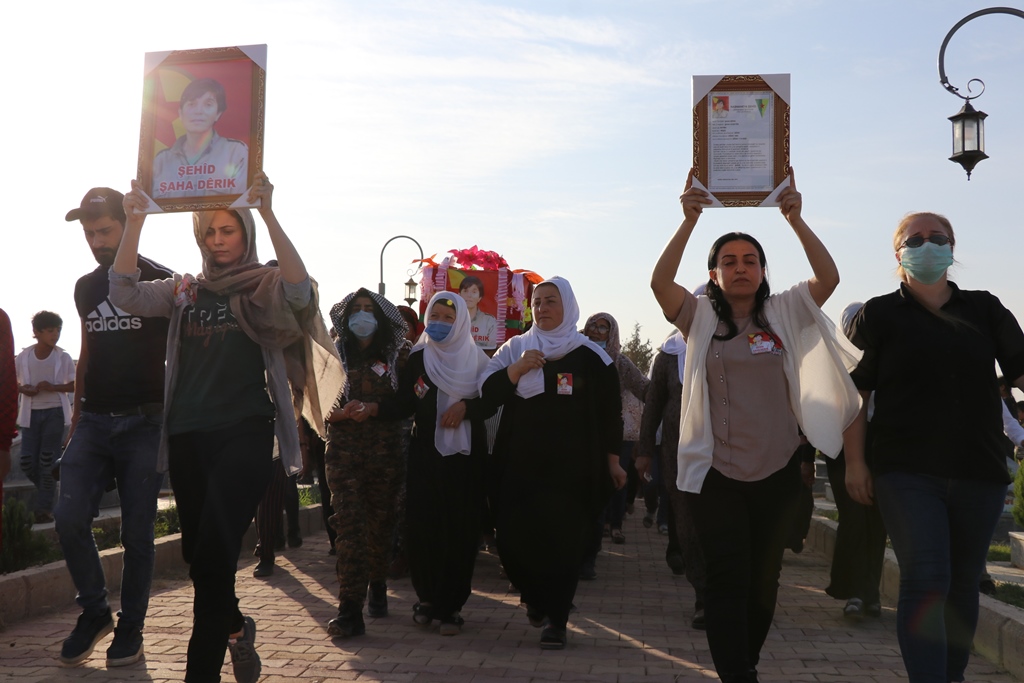 The funeral service began with a minute's silence for Şaha Hisên and all the martyrs of the revolution. Afterwards, Hêva Erebo from the coordination of the women's umbrella organization Kongreya Star addressed those present. Erebo expressed her sympathy to the relatives of Hisên and the Kurdish freedom movement. She then spoke about her personal experiences with Hisên and the impressive life the guerrilla commander led. "Şaha has dedicated more than 30 years of her life to the Kurdish liberation struggle. She has left us a heritage of resistance that must be preserved," said Hêva Erebo.
The next speaker was the co-chair of the Executive Council of the Exile Administration of Afrin, Şîraz Hemo. She said that Şaha Hisên's revolutionary spirit was omnipresent in Afrin and Shehba, adding: "She became a pioneer in a struggle that she took up as a young woman. We will continue her resistance."
Afterwards, a message of mourning was read by the Council of Martyrs' Families from Maxmur Camp in Southern Kurdistan. While Hisên's coffin was lowered into the ground, the crowd shouted loudly "Şehîd namirin" (Martyrs are immortal).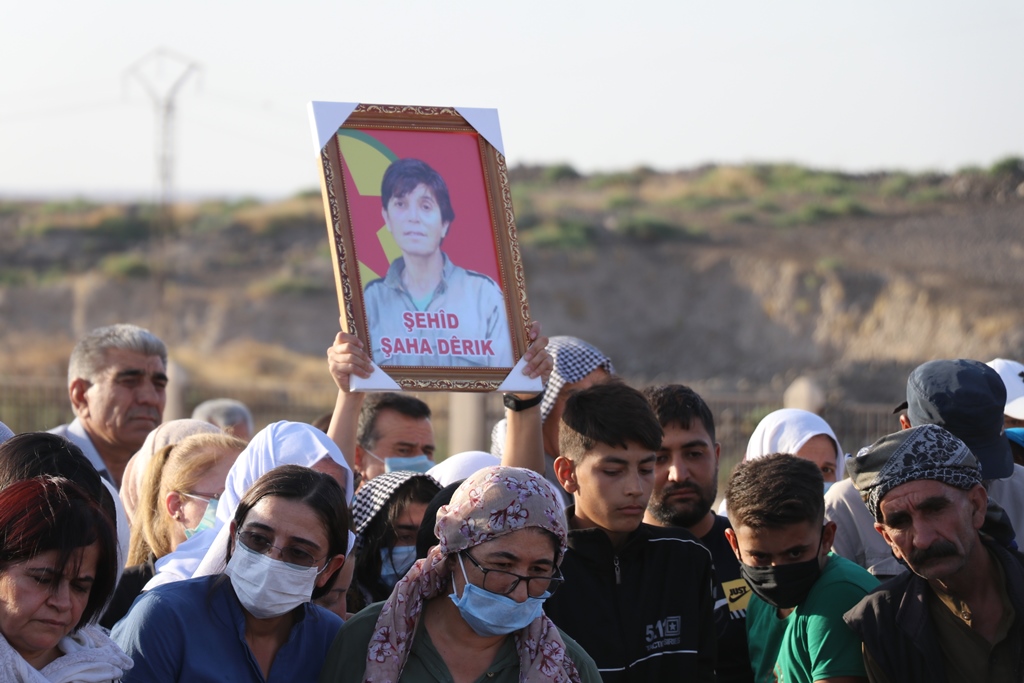 RELATED NEWS: