KESK Women Secretary: Only the HDP talks of peace
Atasoy said women are tired of empty promises.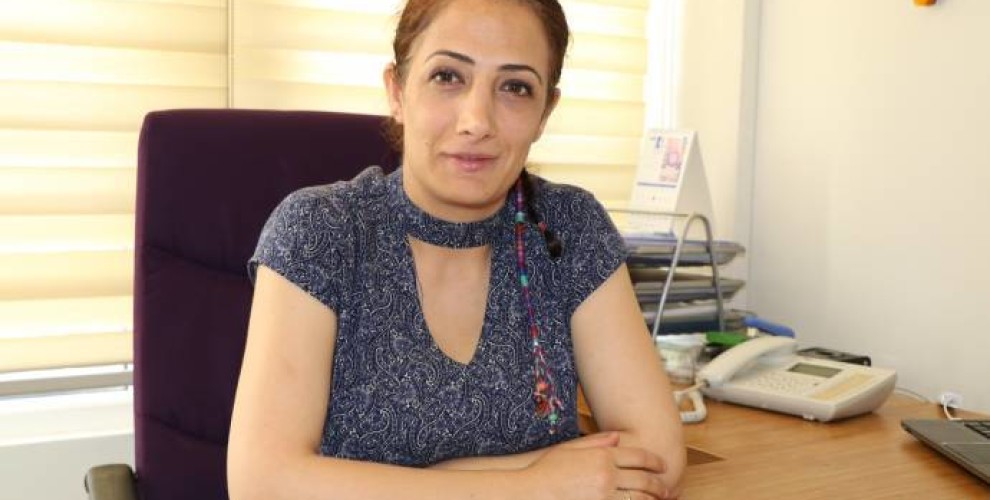 KESK (Confederation of Public Employees' Trade Unions) Women Secretary Gülistan Atasoy said that women are tired of parties saying 'we deliver this to women, we deliver that'. She said women want facts.
After 22 months under the State of Emergency (OHAL), thousands of women were expelled from their workplace. According to figures in the hands of KESK, 116,512 people were fired, and 22,028 were women.
KESK also reported that more than 600 women were murdered in 22 months while 11 institutions defending women and children rights have been closed.
KESK Women's Secretary Gülistan Atasoy evaluated the election manifestos of the parties in the context of this reality.
Atasoy pointed out that the AKP should be evaluated separately when it comes to the early elections. "This is because - she said - the AKP is a party that has been ruling alone for 16 years in this country, so it is the very proof of the fact that they have not kept what they had promised".
Atasoy added: "This is a party which has set up a militarist regime, little by little for the past 16 years and now is trying to turn this regime into a permanent reality".
Empty promises
Reminding that the AKP, which promised to be more effective in combating violence, actually ordered the closure of associations fighting violence against women and children, Atasoy continued: "It is clear that in fact the AKP has no intention of ending with violence. We see that precarious employment is progressing rapidly with neoliberal policies. We are confronted with a policy that is trying to push women into an invisible space. Precarious work is actually beginning from women's work".
HDP women's election manifesto was written by women
The political parties saw women as a votes store, said Atasoy, who pointed out that in fact most parties don't have any interest in making politics with women. "In particular, the AKP has played a leading role in this. Parties must now stop saying 'we will bring this to women and we will bring that'. Every sentence that begins with this is ignored by women. Women wants facts".
Atasoy stated that as KESK women, they will focus on political programs that are standing for freedom and for working together with women. "I especially think that the HDP women's election manifesto has been written by women. I think it is a program for the freedom of women".
Considering the other parties' proposals as "Demands for saving the day", Atasoy said that in fact "they should have proposed something more solid if they really wanted to change the system".
Women want peace
Atasoy said: "When we look at the parties in this country we can see that not a single one is reclaiming peace, except the HDP. But the fact is that the most painful problems and suffering in this country come from war, which is affecting people and women. For a long time, both inside and outside the country has prevailed a nationalist chauvinist stance, which was strengthen by a policy of war. The Kurdish question can only be solved through democratic means".