KBDH vows to step up struggle against violence targeting women
The United Revolutionary Women Movement (KBDH) said they are after all individuals and institutions that encourage, implement and support violence against women and added: "Now revolution is a must."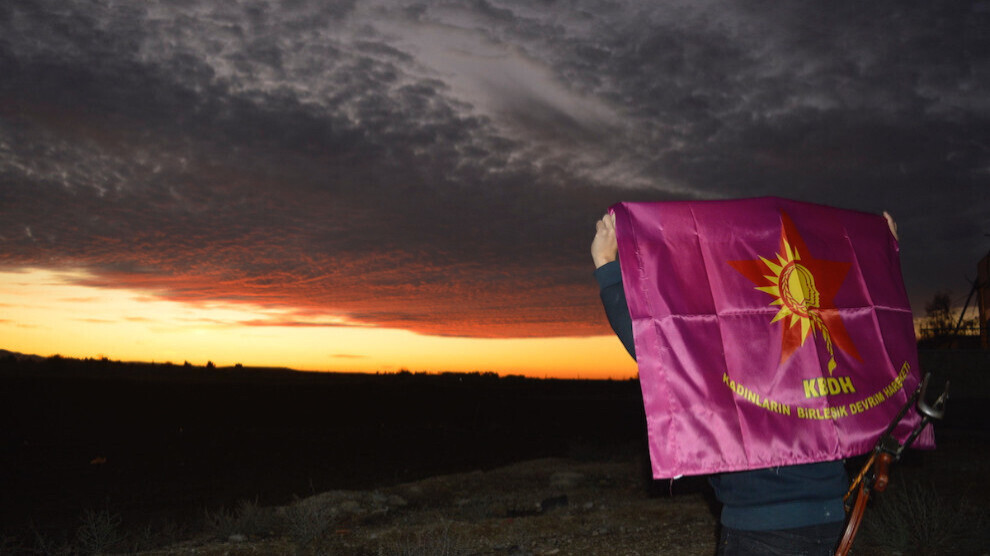 The United Revolutionary Women Movement (KBDH) said in a written statement that the only way for women to live in equal and humane conditions is "through greater and effective struggle".
The statement emphasized that "revolution is now a necessity in conditions where it is impossible to control the AKP-MHP fascist power, let alone overthrow it, through bourgeois legality."
The statement of KBDH added: "The male-dominated capitalist system reproduces and deepens gender contradiction every day. At this moment in history, the now out of date capitalism wants to manage and control women as before. The state as an instrument of collective violence and individual men stand against women as a crushing and destructive force."
The statement continued: "The massacre and imprisonment attacks against the leading organisations of the women's liberation struggle continue unabated. We are the companions and comrades of all the women who took action for themselves and their sisters and engaged into a struggle against this fascist male-dominated AKP-MHP fascism. We will not make peace with your male dominated system. We are fighting against male domination, its mentality and all its structural institutions."
The statement ended with the following remarks: "We declare once again that our targets are all the people and institutions that use violence against women, kill women, want to turn women into sex slaves, apply harassment and rape as a continuation of the colonial mentality, especially in Kurdistan."