Jinên Ciwan ên Azad 8 March message: Resistance!
" Let us raise the fire of resistance together and let young women joined the 8th March activities with dynamism and color."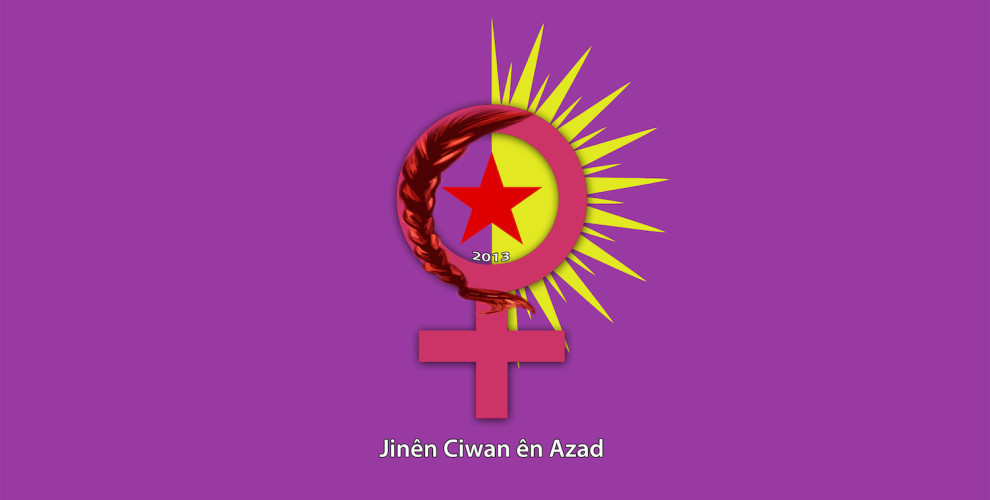 In a written statement to mark 8 March, International Women's Day, Jinên Ciwan ên Azad Coordination pointed out the attacks against the Kurdish people and women and said that in each war, women are the first target and first victim.
Younger women, the most dynamic section of the society, are the first to be targeted by the patriarchal mentality, said the statement.
The Coordination underlined the importance of the struggle of Kurdish People's Leader Abdullah Öcalan against the male-dominated system and added: "Thanks to Rêber Apo as young women, we are familiar with the real dirty face of the male-dominated system and its rape culture. We took over the torch of resistance with our consciousness of history, our will, our faith and our self-confidence, and we put ourselves into the struggle."
The statement continued: "Today, on the 120th day of an indefinite hunger strike led by Leyla Güven to demand the end of the isolation against the leader, we underline the fact that it is a woman who leads this struggle. Leyla Güven has added a new ring to the rings of fire surrounding Rêber Apo and the fire of this resistance has surrounded the whole world. As young women, it is our primary duty to stand up and join this resistance."
The statement ended with the following words: "We congratulate Leader Apo, all hunger strikers activists, all Kurdish women and all the women of the world on 8 March, International Women's Day.
We call on all young women of the world, especially Kurdish young women, to uphold their historic duties in the spirit of Rosa, Sara, Zîlan, Berîtan and Leyla, and to raise the struggle to break the isolation imposed on Rêber Apo.
On March 8, let's turn all areas of life into Serhildan [uprisings] areas. Let us raise the fire of resistance together and let young women joined the 8th March activities with dynamism and color."