Istanbul Convention defended at Newroz celebrations
Following Turkey's withdrawal from the Istanbul Convention on Erdogan's orders, women are taking their protest to Newroz celebrations. The HDP calls the cancellation of the convention a coup by the male rulers against the women's movement.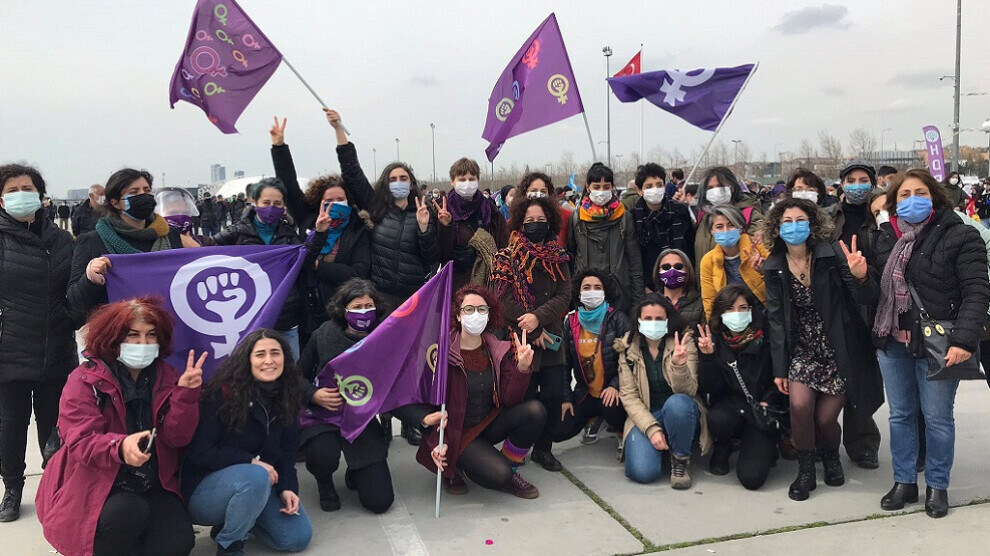 Last night, the Turkish government carried out its threat and officially withdrew from the Istanbul Convention to Combat Violence against Women by a presidential decree. The platform 'We Will Stop Femicides' immediately called for protests. The Peoples' Democratic Party (HDP) Women's Council is calling for the protest to be carried to the Newroz celebrations taking place across Turkey today.
The HDP Women's Council calls the cancellation of the Convention on Preventing and Combating Violence Against Women in the face of daily femicides a coup from Turkey's presidential office. "With this decision, the male coalition of AKP and MHP has once again officially confirmed its hostility towards women. The Istanbul Convention was ratified in 2011 by joint decision of all parliamentary parties. Its abolition is a coup by the male rulers," said the HDP Women's Council.
The one-man regime established under the presidential dictatorship had attacked the achievements fought for by women as a first step. With the latest decision, the government is paving the way for violence against women, legitimizing femicides, depriving women of their right to life, rejecting gender equality, pushing women out of public spaces, signaling approval for all forms of violence and unequal treatment, and protecting male perpetrators of violence, the HDP Council said: "It is a coup against the women's liberation struggle and its achievements."