Initiative launched in Istanbul against murder of women
The group "Women Strong Together" launched a campaign called "Urgently Prevent Women Murders".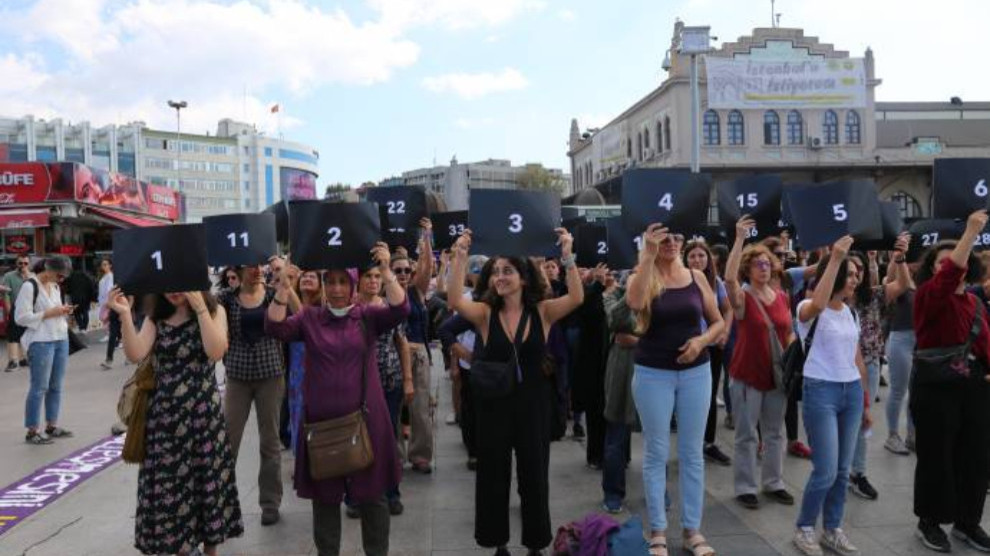 Women Strong Together, socialist, feminist and many women's organizations got together to say: "We don't tolerate reading news about murders of women".
The women launched a campaign called "Urgently Prevent Women Murders" in Istanbul.
HDP deputies Züleyha Gülüm and Oya Ersoy supported the action. Women holding black cards with numbers on one side and names of the women killed on the other chanted slogans and demanded the end to murders.
Stating that the aim of the campaign is to draw attention to male violence, Feride Eralp, speaking on behalf of the Women Together are strong group, said: "We got together to start the campaign because we can't tolerate another woman to be killed. Nadira Kadirova was found dead in the house of AKP deputy Şirin Ünal in Ankara. We read from the news that she allegedly committed suicide using his gun. The Forensic Medicine Institute report was released in one day and the body was immediately sent to Uzbekistan. Her family and friends stated that Kadirova was subjected to sexual harassment carried out by her boss, but no one listened to them and the case was quickly archived."
Eralp said that beginning from yesterday, every night at 8 pm the women will hold a 5 minutes daily noise protest. 
After the statement, 100 women read the story of the 100 women killed.