"In the guerrilla movement I found my determination"
YJA STAR guerrilla Rojyar Fırat Çektar, said that every woman in the guerrilla found her will and learned to fight all the difficulties, no matter what.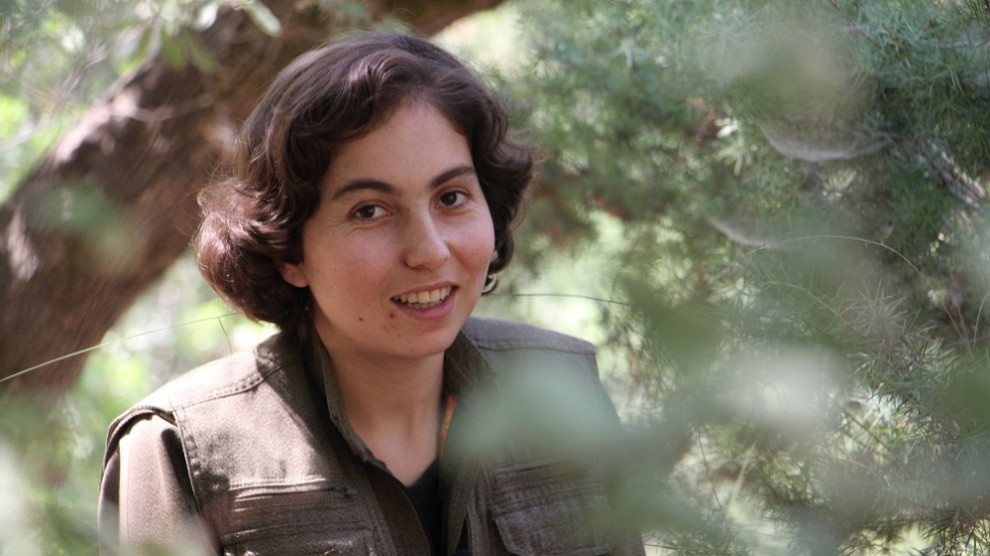 YJA STAR (Free Women's Troops) guerrilla Rojyar Fırat Çektar stated that as a female guerrilla, she fought against all the evils of the system.
Rojyar Firat Cektar said that she decided to join the guerrilla because she was not satisfied with the way she was struggling and was impressed by the resistance of the YPS against the genocide policy imposed by the Turkish state on the people of Kurdistan.
Çektar stated that she had very different feelings when she first wore guerrilla clothes and added: "I said to myself that one should be worthy of these clothes. Stepping into a new life and wearing guerrilla clothes made me feel in a way hard to describe with words. I was so excited. I had longed this for years. Now I could carry out my work more powerfully."
Çektar remarked that the territory of Kurdistan welcomed every human being and this she understood when she lived in these mountains as a guerrilla.
Çektar stated that guerrilla's "sacrifice, companionship, socialist consciousness and pure solidarity as well as the riveting of the love of the people and the country swept the residues left by the system. The importance of this cannot be described."
Emphasizing that as female guerrillas they are fighting against all the evils of the system, she added: "There is nothing we cannot do as we return to our essence. In the guerilla, every woman finds her own will and learns to deal with all difficulties and problems, no matter what."