HDP women start election campaign in Hasankeyf
The HDP Women's Council launched its campaign in Hasankeyf town of Batman province.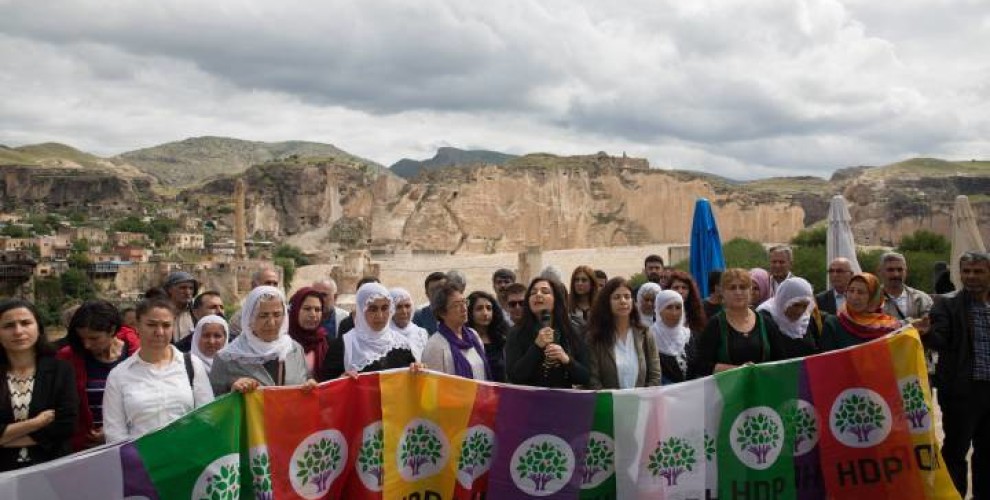 The Women's Council of the Peoples' Democratic Party (HDP) held a demonstration in the ancient town of Hasankeyf, the first station in its election campaign. The women, including HDP MP Bedia Özgökçe Ertan, gathered at the entrance to the town and walked through Market Street with HDP flags, chanting "Jin Jiyan Azadî" (Woman, Life Freedom).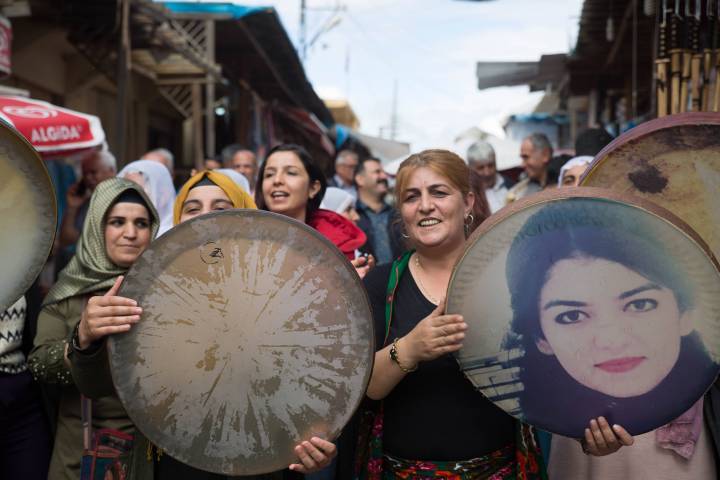 At the end of the demonstration, HDP MP for Van, Bedia Özgökçe Ertan gave a short speech addressing the imminent flooding of Hasankeyf by the Ilisu dam project: "We are here because the rulers want to erase the traces of human history in this historic place , Despite all the protests, the destruction continues. The AKP attacks everywhere, and especially the women. As women, we hereby declare that we are resisting this policy. We do not have to accept the exploitation intended for us. That's why we set off and will win on the 24th of June. We have had enough of the government and say TAMAM. As women, we promise a whole new life."
After the speech by HDP MP, the women went from shop to shop to promote support for the HDP in the June 24 presidential and parliamentary elections.