HDP Women's Council meets women workers in Kiziltepe
Field workers in Kiziltepe receive a daily wage of just under ten euros. The HDP Women's Council visited the workers as part of the campaign against the feminization of poverty and listened to their problems and demands.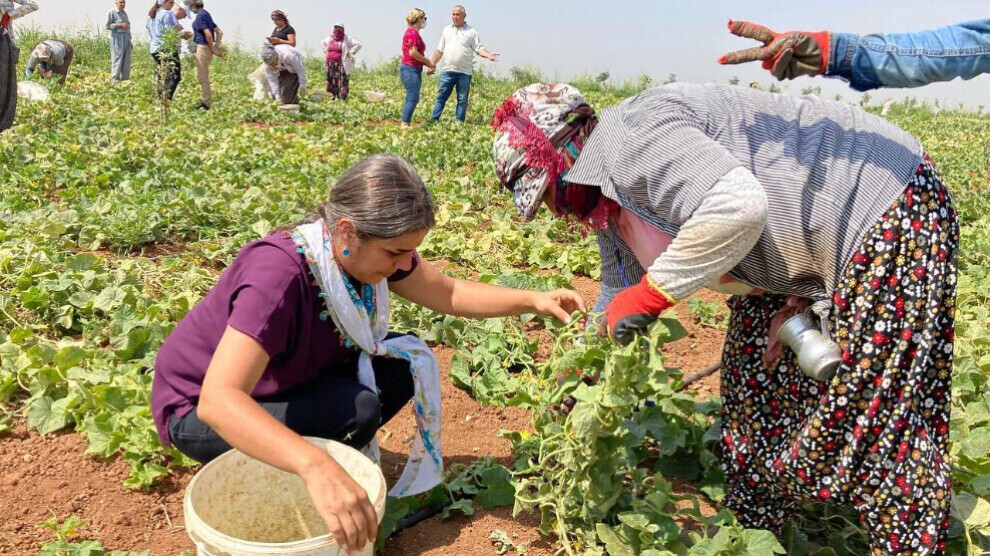 The Women's Council of the Democratic Party of the Peoples (HDP) visited field workers in Kiziltepe to find out about their working and living conditions. The meeting with the workers took place as part of the HDP campaign against poverty in women.
The women in Kiziltepe work under 45 degrees in cucumber, melon and corn fields and reported their problems to the HDP delegation. Many of them are students or already have a university degree. They work between 6 am and 6 pm and they receive a daily wage of one hundred TL (just under ten euros). They demand adequate wages and social security.
One of the field workers summarized the problems: "I've been doing this job for forty years. The wages are, of course, not enough. We get a hundred TL a day and cannot pay our electricity and water bills."
HDP spokeswoman Ebru Günay told the field workers: "We always show solidarity with women. You have problems both because of your working conditions and because you are women. We want to solve these problems through a common struggle and solidarity and will bring them up where your voices are not heard."
As part of the campaign against the feminization of poverty, the HDP Women's Council visits different regions of Turkey and Northern Kurdistan in order to come into contact with women and to evaluate their specific problems. Whatever is learned is documented and incorporated into the political work of the HDP.