HDP Sultangazi district co-chair jailed
Kurdish politician Berivan Zadsan has been arrested in Istanbul. The co-chairwoman of the HDP's Sultangazi association has a final verdict against her on terror charges. She has already been transferred to the Bakırköy women's prison.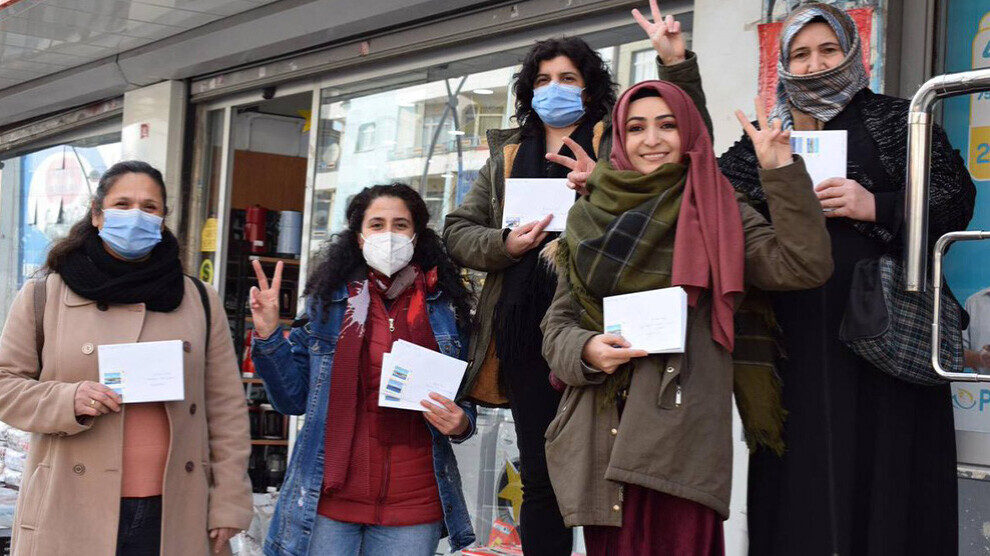 Kurdish politician Berivan Zadsan has been arrested in Istanbul. Early Saturday morning, police officers stormed the apartment of the economist, who is also co-chair of the Peoples' Democratic Party (HDP) association in the Sultangazi district, and took her to the Gaziosmanpaşa Courthouse. There, a final verdict was read out with a prison sentence of three years and three months against Zadsan for alleged PKK membership. The politician was then transferred to Bakırköy Women's Prison.
It is currently unclear what "guilt" was used as the basis for the sentence since legal counsel has not yet been given access to the case file. Berivan Zadsan had been detained in May 2016 while studying in Bitlis along with thirteen other students on vaguely worded terror charges and was held in pre-trial detention for some time.
Daily arrests or detentions
In Northern Kurdistan and Turkey, arrests and detentions of people from the spectrum of the HDP and its sister party DBP occur daily. According to a November tally, at least 22,321 HDP members have been detained since 2015, and at least 10,000 are in prison.