HDP statement on the abduction of a party member in Van
The HDP's Women's Council has issued a statement on the abduction of a member of the party council. Hatice Büşra Kuyun was kidnapped and threatened by alleged police officers in Van on May 4.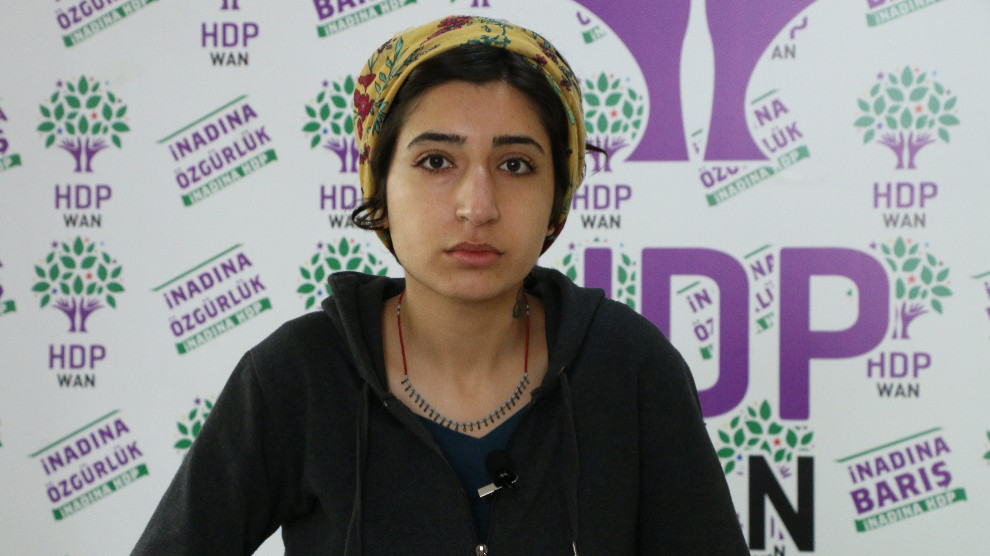 Hatice Büşra Kuyun, a member of the party council of the Peoples' Democratic Party (HDP), was kidnapped on 4 May by people who presented themselves as policemen in the central İpekyolu district of Van province. She was stopped and controlled by three people. Then she was dragged into a car and driven out of the city. The kidnappers later told Kuyun that their police IDs were fake and that they were not police officers. Nevertheless, they were able to pass several checkpoints with these IDs.
Kuyun was threatened by her kidnappers to leave the city: "It is very easy for us to put people like you in prison. We put a gun in your pocket and put your fingerprints on it. When the travel ban is lifted, you leave the city." After the threats, she was released.
HDP: Kuyun is not alone
The HDP's Women's Council released a statement and said the following about the incident: "We know that this is not the first case in which people have been abducted, kidnapped, illegally detained or made to disappear by the patriarchal system. Kuyun was abducted and threatened. The incident is clearly linked to the fascist policies of the AKP/MHP bloc and its hostility towards Kurds and women. They should not think that Kuyun is alone. Our women's solidarity and unity are stronger than their threats and their gangsterism. No repression or threat will deter us from the women's freedom struggle. They will not prevent us from pursuing democratic policies."
Kuyun told the Mezopotamya news agency that she had experienced such things many times before but would continue her work without interruption. She will also file charges.