HDP MP Başaran: "The government attacks us to cover up its failure in Gare"
The Turkish government's defamation campaign against the HDP is particularly directed against female politicians. According to Ayşe Acar Başaran, the government is using it to cover up the unsuccessful military operation in Gare.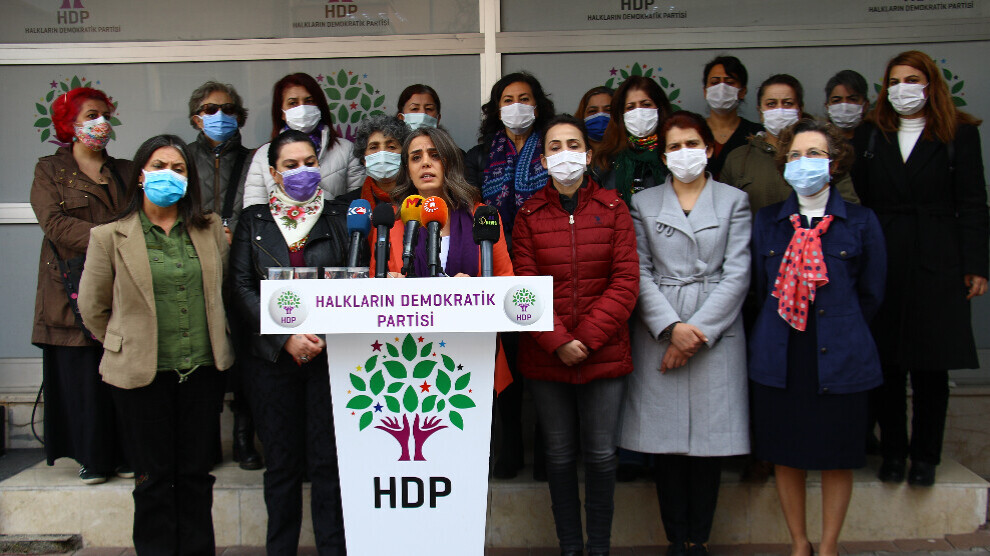 Ayşe Acar Başaran, a member of parliament and spokeswoman for the Women's Council of the Peoples' Democratic Party (HDP), spoke out at a press conference in Ankara about the attacks from government circles on female politicians from her party. The press conference at the party headquarters was attended by numerous other deputies.
The Kurdish politician pointed out that the defamation campaign against the HDP in connection with the Turkish army's failed military operation in the guerrilla area of Gare is targeting women in particular. "There is still no answer to the question of why human lives were risked with this operation. There is no answer to it and the question marks still remain in Turkey's society."
Alluding to the appearance of the defense and interior ministers in the Turkish parliament, Ayşe Acar Başaran said, "Those who are accountable have come to parliament supposedly to inform the public. They have expressed their mistakes and lack of success by attacking the opposition, our party, and especially women. This attitude has become a classic state. Interior Minister Suleyman Soylu has not answered the questions. He has not fulfilled his responsibility."
Instead, Soylu targeted HDP Co-chair Pervin Buldan and MP Dilan Dirayet Taşdemir, Başaran said and continued: "Soylu made the claim that an MP had been in Gare. He then appeared on television and claimed that it was our colleague Dilan Dirayet Taşdemir. He showed photos of our co-chair taken during the resolution process in Qandil and pretended that they were actual pictures. A lynching campaign has been launched against our party. After that, the trolls came on the scene and continued the attacks. But the questions are still unanswered, what happened in Gare has still not been answered. What is Soylu waiting for four days?"
Başaran pointed out that the government was using the operation in Gare for its attack on women, adding; "We are dealing with a government that believes it can succeed by attacking women. It is no coincidence that women from the HDP in particular have been targeted. Since the government has focused exclusively on war policies, women have always been the first target. It is not about the women who are currently in the crosshairs, it is about the women's struggle as a whole. The attack is against all women who want freedom."