HDP: A woman was raped in Turkey and had to return to Iran
HDP revealed that Z.N, who started out from Iran and reached Van by overcoming so many obstacles, was raped by the state forces and called for solidarity.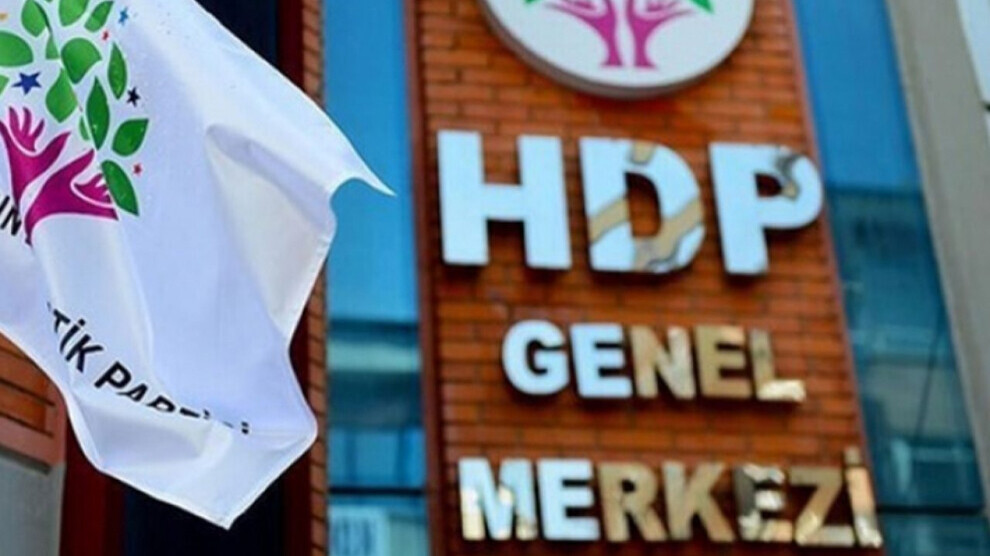 HDP (Peoples' Democratic Party) Immigration and Refugee Commission co-spokespersons Gülsüm Agaoglu and Veli Saçılık made a written statement saying, "we are the voice of an Iranian refugee woman who was raped in Turkey and had to come back to Iran".
The statement said, "A woman named Z.N., who set off from Iran and reached Van, was taken to the Police Repatriation Center after being detained at the Van Bus Station. Here, she was raped by more than one state security officers more than once. Z.N., who remained silent for a while for fear of being sent back to Iran, filed a complaint with the help of center's translator on July 24, 2020. Security guards were arrested on rape charges.
'RAPIST STATE'
The statement pointed out that "Z.N. has a hearing at Van Courthouse on November 26, one day after the International Day for the Elimination of Violence Against Women on November 25. But Z.N. is missing. Lawyer Mahmut Kaçan claims that Z.N. has returned to Iran. The journalist who made the report said, 'At least, she claims to have returned to Iran because she is sure that her honor will not be touched there."
The statement also included the following:
"If it is true, if Z.N. finds Turkey more dangerous than Iran which has enslaved women for 40 years, then we are in an unspeakable ​​decay. The cry of women saying 'rapist state' is not in vain!
While the peoples of the Middle East are shattered by war, the refugees who are the victims of the war experience the ugliest atrocities because of both capital, the male-dominated order and the rulers who regard them as 'spoils of war'. Z.N. is just a drop in this sea of ​​war, destruction, exploitation and rape. It is the duty of humanity to realize that drop despite everything, to know and to defend it and to join the struggle for it.
'Let's be her voice'
On behalf of the Peoples' Democratic Party (HDP), as the Immigration and Refugees Commission; we heard about the rape, and we complain about the state because of the place where the crime was committed and the situation of the criminals. And we will be the voice of Z.N. so that the court will not issue a decision that protects the rapists. We call on every person, every institution and especially women and refugee organizations to show solidarity with  Z. N."