HDP Women's Council says Melek Ipek exercised her right to self-defense
The HDP Women's Council issued a written statement on the arrest of Melek Ipek, who shot her husband to defend herself and her two children after a night of terror.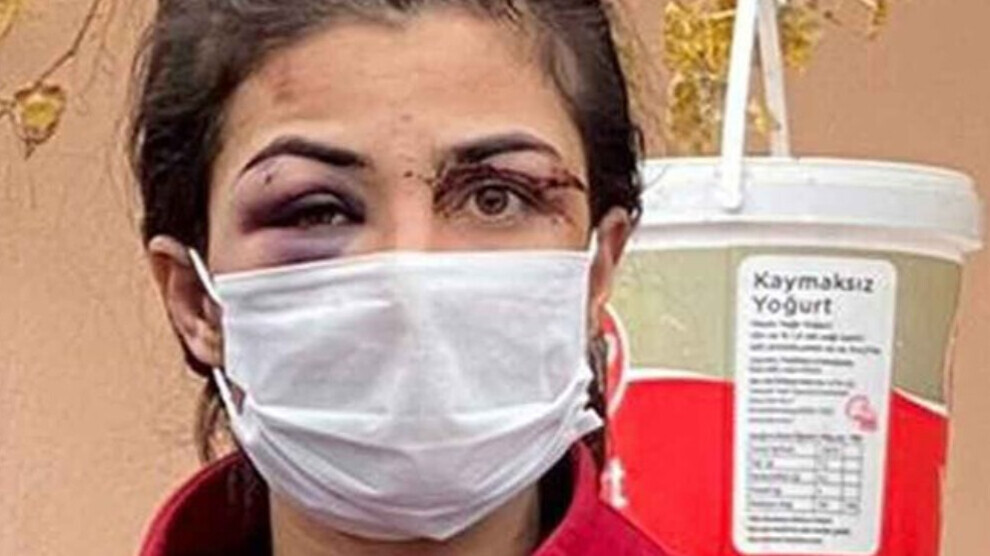 Melek Ipek, 31, from Antalya, shot her violent husband in self-defense. The woman was arrested and transferred the mother of two to Döşemealtı L-type prison. This decision sparked an outcry of anger and outrage among women nationwide. Numerous organizations for the rights of women and girls, human rights groups and initiatives call for support for a petition for the release of Melek Ipek.
Peoples' Democratic Party (HDP) Women's Council issued a written statement on the arrest of Melek Ipek.
Melek Ipek, who had been subjected to physical, sexual and psychological violence by her husband Ramazan Ipek, "was arrested for protecting herself and her children," said the statement.
The statement recalled that "in this country where at least 5 women are murdered by men every day, hundreds of women like Melek are subjected to male violence. In 2020, at least 300 women were killed as a result of male violence and 171 deaths were treated as suspicious."
The statement added: "The impunity policy of the male judiciary targets the women exercising their right to self-defense by protecting the killers. This jurisdiction, which does not hesitate to implement reduction for 'good behaviour' to killers, refrains from even applying the laws when it comes to women. However, we know very well that the male judiciary does not take these decisions alone, but follow the misogynist policies of the AKP-MHP alliance."
The statement ended with the following call: "As HDP Women's Council, we state that Melek Ipek, exercised her right to self-defense and therefore should be released immediately. We call on all women to fight for true justice, not male justice, for Melek Ipek and all women who are subjected to violence."
WHAT HAPPENED
Melek Ipek, 31, from Antalya, shot her violent husband in self-defense on 8 January.
The incident occurred in Döşemealtı. The 37-year-old Ramazan Ipek had handcuffed Melek Ipek on Thursday evening and severely abused and raped her all night after torturing her to the point of unconsciousness. When he said that he would kill his wife and their children aged six and eight, Melek Ipek defended herself and shot the man with a gun. She then called the emergency medical services, which determined that Ramazan Ipek was dead.
During her interrogation, Melek Ipek stated that she only wanted to scare off her violent husband with a gun. Ramazan Melek then pounced on her, and a fatal shot was released. "I am sorry and I regret what happened. But if this terrible event hadn't happened, my children and I would be dead now," said Melek Ipek in her statement to the court.