Four jailed women politicians to give statement on 'Kobanê'
Kurdish women politicians Sebahat Tuncel, Aysel Tuğluk, Gültan Kışanak and Gülser Yıldırım imprisoned by the Turkish state are to be interrogated within the framework of the "Kobanê investigation".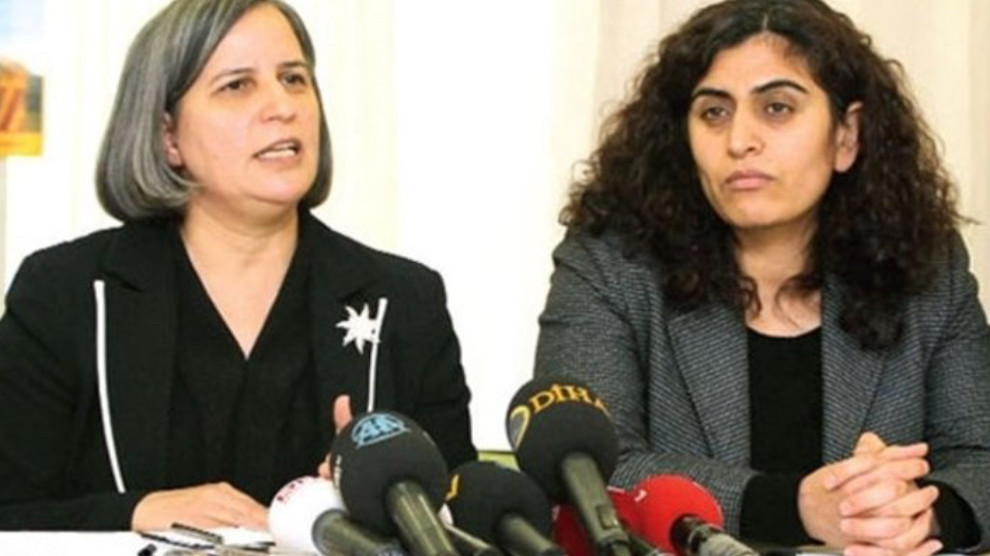 Dozens of HDP (Peoples' Democratic Party) members were recently arrested six years later based on the investigation into the uprising for Kobanê that took place during the 2014 invasion attacks of the ISIS gangs supported by the Turkish state on the northern Syrian town.
Sebahat Tuncel, former Co-Chair of the Party of Democratic Regions (DBP), former Co-chair of Amed Municipality Gültan Kışanak, former HDP MPs Aysel Tuğluk and Gülser Yıldırım, who are imprisoned in Kandıra No 1 F-Type Closed Prison will be interrogated in the scope of the same investigation.
It is stated that women politicians will testify to the prosecutor's office on Monday, October 12 through the Audio and Video Information System (SEGBİS).
Kars Municipality Co-mayor Ayhan Bilgen, former deputies Ayla Akat Ata and Altan Tan, BDP former Co-Chair Emine Ayna, Imralı Delegation member Sırrı Süreyya Önder and 20 politicians who took place in HDP's 2014 Central Executive Committee have been detained on the grounds of the so-called investigation on September 25.
The politicians who were taken to the Ankara Police Department were asked about the Kobanê protests on 6-8 October 2014, their statements and social media posts.
Among those detained, 17 politicians including Ayhan Bilgen, Emine Ayna, Ayla Akat Ata, and Alp Altınörs were arrested. Politicians Sırrı Süreyya Önder, Altan Tan and Gülfer Akkaya were released on the condition of judicial control.