Finnish YPG volunteers: We are winning this battle
Finnish YPG volunteers Ariel and Bagok fighting ISIS in Raqqa condemned attack in Turku, Finland, and said: ' Don't surrender to fear. We are winning this battle.'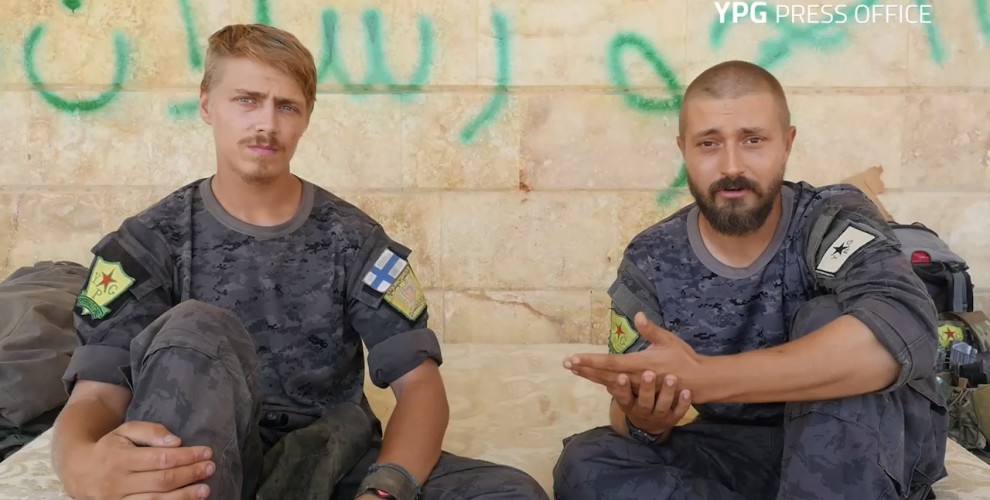 The International Freedom Battalion of the People's Defense Units (YPG) at the Raqqa front consists of fighters from all around the world. Those internationalist fighters are joining the Great Battle of Raqqa on the very front lines.
Finnish YPG volunteers Ariel and Bagok who are among the internationalist fighters partaking in the Raqqa campaign spoke to YPG Press Office about the recent ISIS attack in Turku, Finland where two people were killed and at least six others wounded in a stabbing three days ago.
"This is a time we need to stand together. Don't surrender to fear. Stay strong. We are winning this battle", said the YPG volunteers and voiced their hope that the people of Europe and Finland give them their support and solidarity.