Femicide in Girkê Legê: Woman murdered by brother
In the northeastern Syrian town of Girkê Legê, a woman was shot dead by her brother. The motive for the crime was the 21-year-old woman's desire for divorce, who was living in a forced marriage.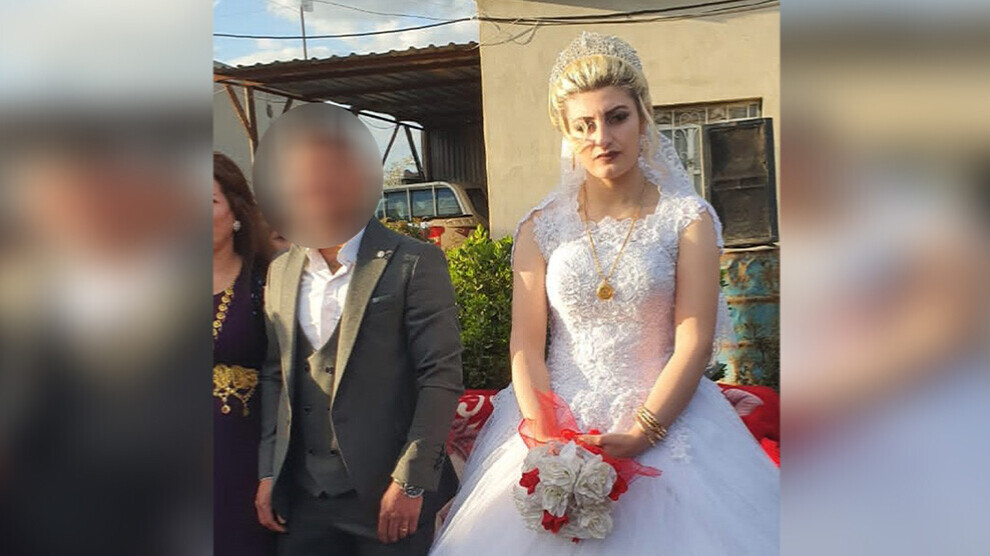 In the northeastern Syrian town of Girkê Legê, a woman was murdered by her brother, according to security forces. The victim is a 21-year-old Kurdish woman from the village of Sermisaxa in the Aliya district. She was shot dead, reports say.
According to the current state of the investigation, the decisive motive for the crime was the desire for divorce of the woman, whose first name was Dîlan. She was married to her cousin against her will and wanted to escape the forced marriage, the security forces of the Autonomous Administration (Asayîş) said.
An increase in patriarchal violence against women has been observed in northern and eastern Syria since last year. Women's organizations see a mixture of restriction of movement in the wake of the Corona pandemic, war-related experiences of stress, and economic coercion behind the rise in cases of violence.
Projects against violence against women in northern and eastern Syria
In order to prevent violence against women, the Women's Council of the Autonomous Administration of North and East Syria is pursuing various projects. Currently, the most important project is the implementation of the women's law introduced in 2014. This law aims to establish gender equality in all areas of life. This includes the prohibition of forms of sexist violence that have been legitimized for centuries by Islamic customary law, such as the marriage of underage women and girls, marriages arranged against the will of women, polygamous marriages of men, the unilateral right of men to divorce, the unequal treatment of women in the distribution of family inheritance or in testimony in court. Perpetrators of so-called "honor killings" are no longer granted "extenuating circumstances"-as is the case in Syrian criminal law but are punished as guilty parties according to the normal legislation for murders. "Bride money" has been abolished because it means commodifying women. In court proceedings concerning women's private rights and family law, a representative of women's institutions must be present in an advisory capacity.