Female prisoner in Iran calls for unity against the persecution of women
Following the murder of young Kurdish woman Mahsa Amini by the Morality Police in Tehran, a woman jailed in the Evin Prison calls upon Iranians to "unite against persecution."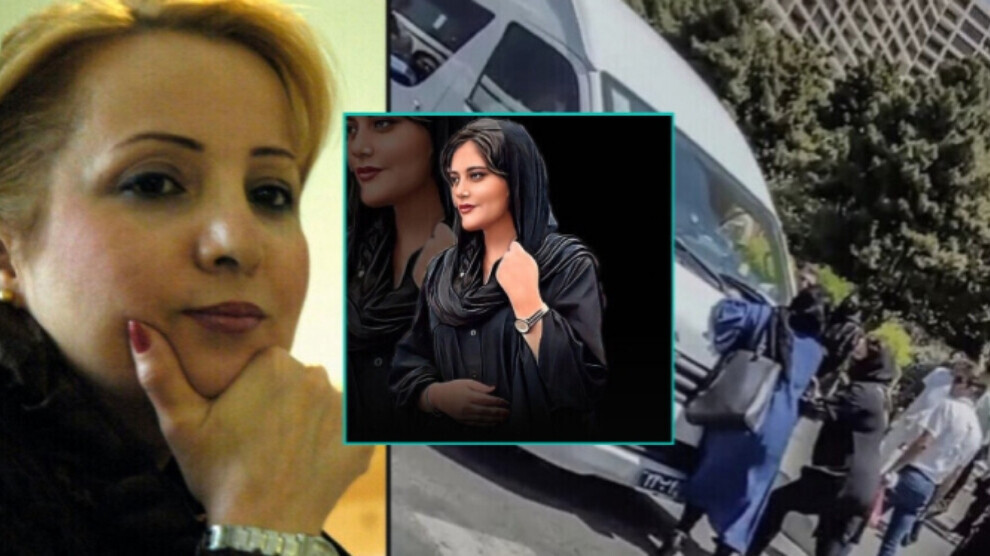 JINHA news agency published a letter written by Aliya Matlabzadeh who is jailed in the Evin Prison in Tehran. "Maybe it's time for all Iranian people to come together to grant women their basic rights and to fight the persecution of women," Matlabzadeh wrote.
"Amini's death is only a part of the consequences of the religious authority's anti-women, anti-feminist policies against the women and youth of this country, and women are the first victims of sexual abuse. The ideas of religious scholars and the capitalist chaos have ruled this society for the last forty years," Matlabzadeh said.
"Today, about forty political prisoners held a ceremony in the women's ward of Evin Prison. We sang songs to remember her and talked about the situation. We mourned together. We mourned for each other. There have been so many incidents in this country for the last forty years that our people have not even been able to condole each other," said the letter, which further included the following:
"We have condoled with each other today. We wish we were among our sisters, mothers and friends in these difficult days. We heard that Mahsa Amini's unfair death brought them together again. But Mahsa was neither the first nor the last. She is a victim of the regime.
Those who have ruled this country for the past forty years have always been at war with human dignity and the rights of the Iranian people simply because they are women, and during the last forty years women have paid a heavy price.
The death and torture of Amini in police custody is a result of the government's ideological and primitive view of Iranian women. For what crime was Amini killed? What did Amini and other women do? Is it what Iran has wanted them to do in the last forty years?"
The letter called on women to force the Iranian regime to take a step back with their will and actions and to secure women's unity."