Evid-Sen says domestic workers are in a very serious situation
Evid-Sen pointed out that domestic workers are experiencing great difficulties during the pandemic process.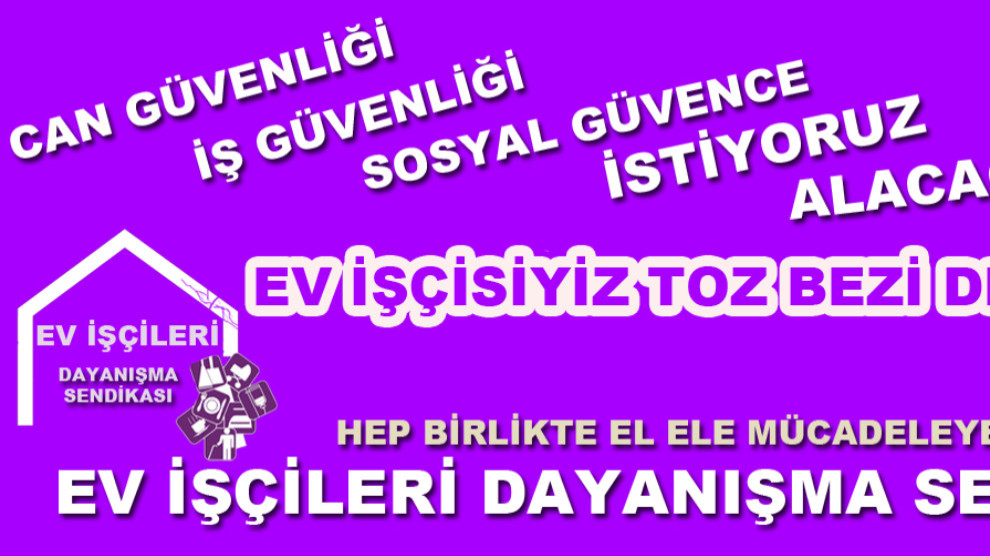 The Home Workers Solidarity Union (Evid-Sen) compiled a report on the difficulties experienced by domestic workers during the pandemic process.
In the report it was noted that the domestic workers, whose numbers exceed 100 million, are employed precariously, and that the coronavirus pandemic affects women mostly.
The report stated that at least 7 domestic workers have been exposed to the outbreak and are under treatment.
The report also included interviews on the internet with 30 domestic workers living in Istanbul.
The interviewed women pointed out that they are suffering from economic difficulties and added: "Everyone is afraid, they don't want us to work in their houses".
One of the women said that they could not pay their rent and bills, and added that she was subjected to violence when she asked for permission.
Domestic workers also stated that they did not benefit from any health and social benefits.
Evid-Sen stressed that urgent action should be taken.