Delegation of women from France visits Rojava for solidarity
A delegation of women from France is paying a visit to Rojava.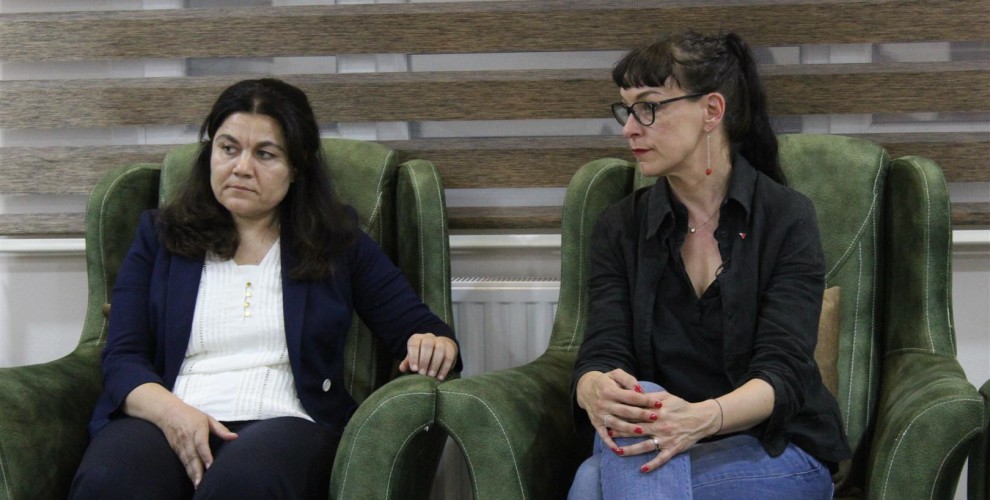 A delegation of women from France has arrived in Rojava in solidarity with the "Women, rise up for Afrin" campaign launched by women's organization Kongreya Star.
As part of visits to the institutions in Cizire Region of Rojava, the delegation visited the Diplomatic Relations Center of Movement for a Democratic Society (TEV-DEM) where they were received by executives. During the meeting, works of TEV-DEM and the invading Turkish state's barbaric attacks against Afrin were discussed.
The delegation later visited the Democratic Union Party (PYD), received by co-chair Eyşe Hiso. The meeting here witnessed a discussion of the political works in the region and the situation of Afrin people in Shehba Canton.
The French delegation also visited the Cizire Region Foreign Affairs Council, welcomed by Northern Syria Democratic Federal Administration co-president Hediye Yusif and other officials.
Tomorrow the delegation will visit the Jinwar village, ecology-based Free Women's Village.