Decline in suicidal tendencies among women in Kobanê
In Kobanê, significantly fewer women attempted suicide in 2019 than in previous years. The prevention efforts of the Kurdish women's umbrella organisation Kongreya Star are clearly having an effect.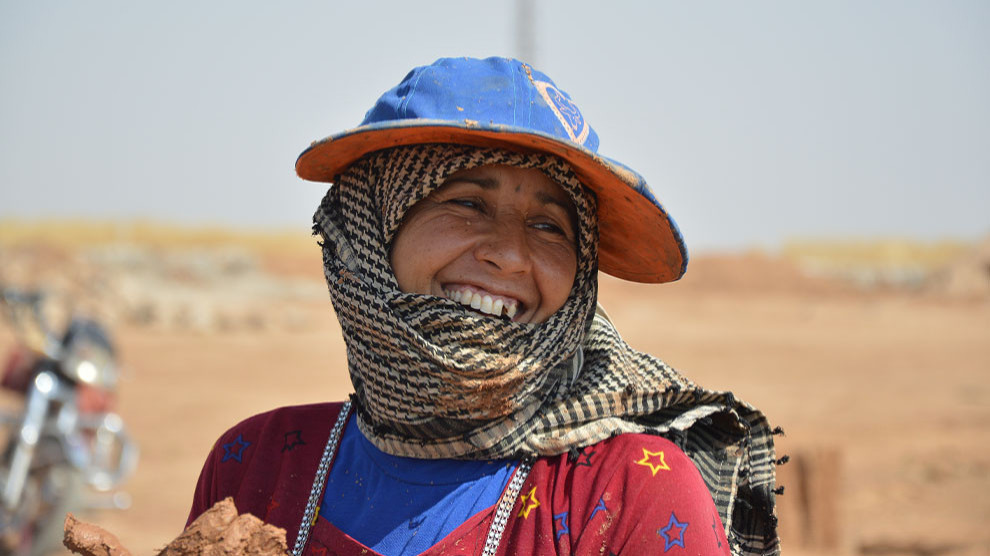 In the northern Syrian canton of Kobanê, there has been a marked decline in suicidal tendencies among women. As the Women's Committee of the Euphrates region notes in a report based on all data collected by the authorities, three women committed suicide in 2019. In the year before that, 14 women had ended their lives. The main reasons for the decline are prevention measures, which have made it possible to raise public awareness of suicide risks.
Among the possible causes of women's suicidal behaviour, the report mentions, in addition to biological factors (e.g. metabolic changes in the brain) and mental disorders, are stressful life events - especially due to the war in Syria - the social environment as well as basic mental illnesses and a lack of individual ability to cope with stress and solve problems.
Kongreya Star had developed concepts for adequate help to prevent suicides among women. Suicides and attempted suicides are concealed in many places; suicide is strictly forbidden in Islam. Even in Rojava, where a democratic society encompassing all ethnic groups and religions has been built up under the most difficult conditions, in which the freedom of women, equality between men and women is just as much a social guideline as ecological living and economic activity, the issue of suicide is often pushed aside. The shame of those affected and their relatives, which often accompanies such tabooing, makes dealing with the life-threatening crisis even more difficult.
For this reason, Kongreya Star has launched information campaigns with the aim of breaking down existing prejudices and social stigmatisation and offering prevention programmes for those at risk and their families. Since suicide prevention is a challenge for society as a whole, seminars and educational courses are held in public places and at academies in which men also take part. The courses include courses on psychological aspects, interpersonal communication, morality and culture, the reality of women in history and the negative effects of patriarchal mentality on society.