Female politicians demand release of three RJAK women in the hands of the KDP
Three RJAK women, who were detained by the KDP forces on the anniversary of the Shengal Massacre, have not been heard from for 11 days.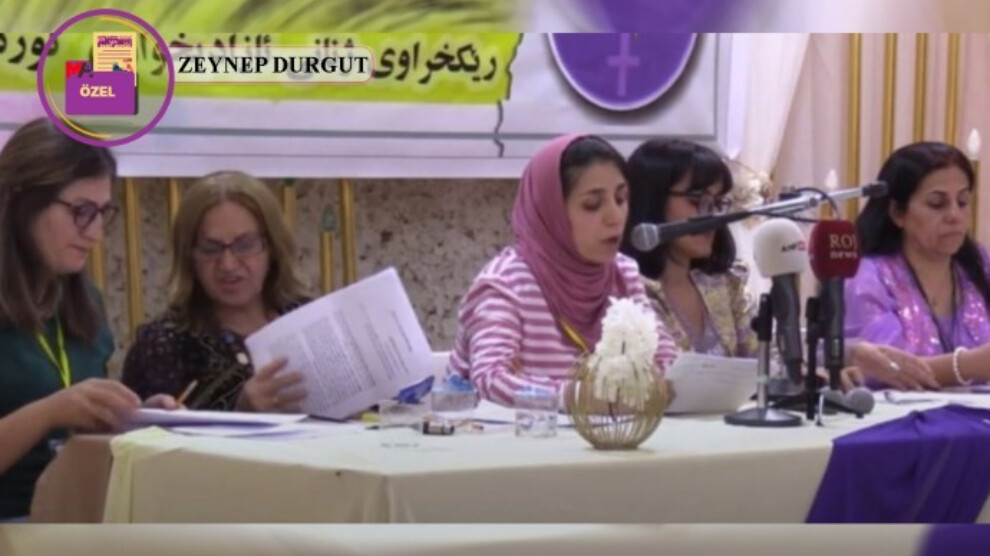 Kurdistan Free Women's Movement (RJAK) members Xewla Mihemed Hesen, Ciwana Abdulbaqî and Seyran Ehmed, who attended the commemoration event held in Shengal for the anniversary of the massacre by ISIS against the Yazidis on 3 August 2014, were detained on 5 August by the KDP forces in Hewlêr.
No statement has been made by the KDP so far and the women's families' attempts to get information have been inconclusive. Women politicians from Botan said that the Kurdish women's struggle was targeted and demanded to know where the three activists are held.
Peoples' Democratic Party (HDP) Şırnak Provincial co-chair, Sabuha Akdağ, said that the Federal Kurdistan Region Administration is the prototype of Turkey with its policies towards women, and added that the impunity policy in Turkey is carried out by the KDP in the federal region. She added that the KDP does not recognize women's will. "The detention of three women on the anniversary of the Shengal massacre is certainly not an ordinary thing. Three of our female friends were detained and the Kurdish women's struggle was targeted. For 11 days we have been demanding where the women are held, but received no answer. We condemn the KDP's approach and once again ask the KDP: Where are our three comrades?"
Free Women's Movement (TJA) activist Zozan Aksu said that the women's struggle is targeted by the detention of women and added: "We must strengthen and organize women against this mentality. The KDP acts like the AKP. It should be well known that wherever there is violence and rape against women, we will stand up against them. The KDP should release our friends immediately."
HDP Cizre District co-chair Zilan Ecevit asked "what message does the KDP want to give to the Kurdish women's struggle with these detentions. If the KDP represents the Kurdish will, it should act democratically. We want to know what happened to our friends."