'A special policy is pursued against women'
Hümeyra Armut, former co-mayor of Hakkari, warned of special policies against women, saying, "There is a special policy against women. They are pushed into prostitution and drug use."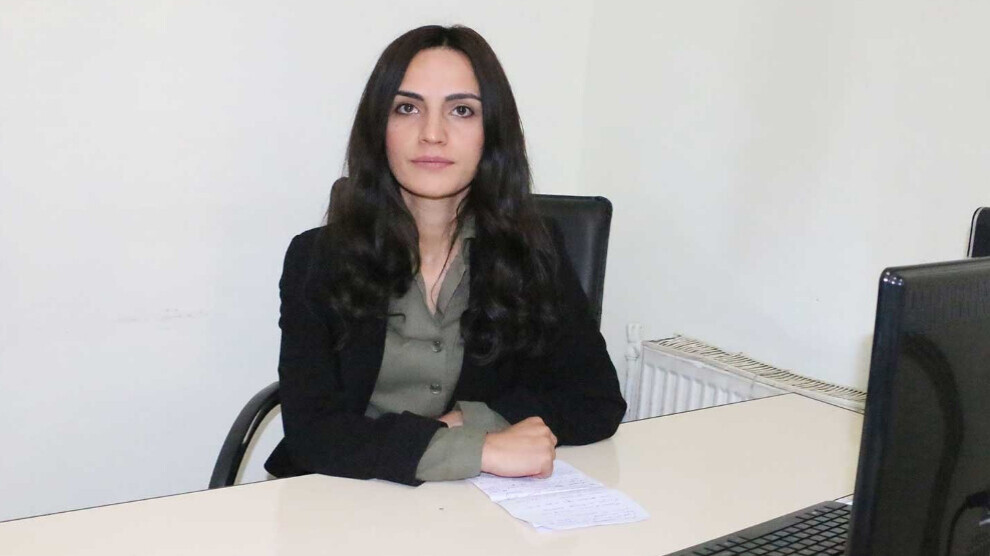 Co-mayor of Hakkari, Hümeyra Armut (HDP), who was deposed by the Ministry of Interior, describes the appointment of trustees to municipalities administered by the Peoples' Democratic Party (HDP) as an attack on women's achievements.
In Hakkari, women have fought for a say in almost every sphere. At home, at work, in politics, in short, women are at the forefront in all areas. The fact that women in Hakkari are particularly politicized and organized has led the state and men to try to push women back. Women are therefore particularly targeted. When trustees were appointed in Hakkari in 2016 and again in 2019, their first goal was to reverse women's gains and dismantle the existing structures.
Women's center was handed over to special forces
The Binevş Women's Center, which was opened by the Hakkari Municipality in 2015, was one of the first places to be closed by order of the trustee. In accordance with the patriarchal understanding of the regime, the women's policy of the former HDP Municipality was transformed into family and cultural policy and a man was placed at the head of the department. The premises of the Binevş Women's Center were handed over to the notorious Special Police Units (PÖH).
"We have remained the contact point for women"
In an interview with ANF, deposed co-mayor Hümeyra Armut commented on anti-women state policies in Hakkari. Armut emphasized that women in Hakkari have always been politicized and continue to address women's structures despite the trustee system: "Women have found clear answers to the patriarchal mentality in the home, on the street and at work. When women face a problem, they generally address us directly."
"There is a serious attack"
About the attacks on women's structures and their achievements, which started especially from 2015, the politician said: "Until the moment when women moved in an organized way, there was silence. There is a special policy against women here. They are pushed into prostitution and drug use. With the pandemic, women have been confined to the home and socially determined roles have been reimposed on them. There are no women's centers that function properly and can bring up and solve women's problems. Women and their problems are increasingly pushed into fatalism. Women are seen as cheap labor. Above all, attempts are being made to depoliticize youth and especially young women, to separate them from society and steer them into the dilemma of prostitution and drug addiction. Women's institutions are eliminated and the rest are dominated by men. Women who are active in politics are imprisoned and criminalized for their commitment to women."
Women are the main target of the trustee system
In both 2016 and 2019, women were the first to be targeted with the appointment of trustees, said Armut and continued, "During the first appointment of a trustee, the strongest center supporting women in Hakkari, the Binevş Women's Center, was closed. A 'women's institution' run by men was put in its place. Women were forced back into the social roles that they had been fighting against for years. Attempts were made to once again impede all the institutions we were trying to rebuild through trustees. When we meet women, they express a longing for the past. They say they were freer, they had a greater say in decision-making. They can't find a place in the city, other than our party, where they can go."
"The HDP's policy on women is clear"
Armut stated women know the HDP's policies well, "That's why they have so many expectations of the HDP. Hakkari has a large young female population. Certainly there is a lot to say about the social processes and attacks in the city, but these young women will give the strongest answer to the problems mentioned."