79-year-old Peace Mother sentenced to over six years in prison
79-year-old Meryem Soylu was sentenced to six years and three months imprisonment for "membership in a terrorist organization" due to her work in the Association of Relatives of Martyrs (MEBYA-DER).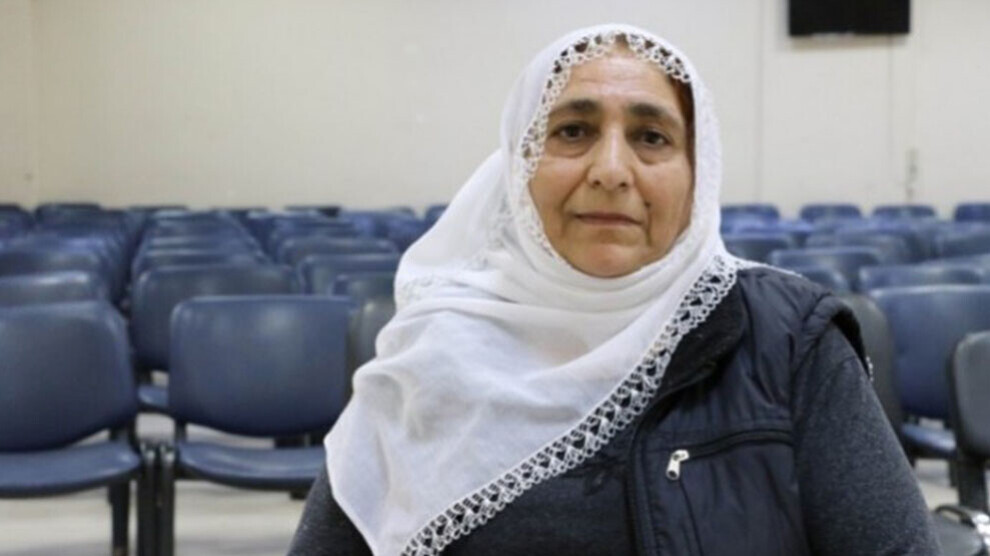 The trial of Meryem Soylu in Diyarbakır's 5th Heavy Penal Court ended on Thursday with her sentencing to six years and three months in prison. The 79-year-old Peace Mother was convicted of "membership in an armed terrorist organization" on the basis of her work in the legal Solidarity Association of the Relatives of Martyrs (MEBYA-DER).
Soylu is accused of being a board member of MEBYA-DER and a "cadre" in the Kurdish women's organization Kongra Jinên Azad (KJA). Thus, the association membership list was introduced as "evidence". Furthermore, the verdict states that she participated in funerals and mourning ceremonies for fallen guerrilla fighters and "played a role in the ideological wing of the organization. MEBYA-DER is claimed to be in an organic, hierarchical relationship with the PKK. Therefore, its membership is to be considered "membership in an armed terrorist organization".
Soylu's lawyer, Muhittin Muğuç, contradicted the prosecution's claims and said, "The association was founded primarily because of the attacks on dead bodies and graves in Turkey. My client did not act on behalf of any organization while she was active within the association. The rallies she participated in fall within the scope of freedom of expression." Nevertheless, the 79-year-old was convicted. She now has the opportunity to appeal within a week.
MEBYA-DER in the focus of criminalization
A massive criminalization wave is underway against the association. On Wednesday, it became known that proceedings for "membership in a terrorist organization" had been initiated for a similar reason against lawyers of the Association of Lawyers for Freedom (ÖHD). The lawyers were questioned mainly for representing MEBYA-DER in lawsuits over the destruction of graves of HPG and YJA Star fighters. They were also questioned about the activities of MEBYA-DER and the lawyers' membership in the association.
What is MEBYA-DER?
MEBYA-DER is a solidarity association for people who have lost loved ones in the Kurdish liberation struggle, and has been the focus of state repression in Turkey for some time. "Aid and Solidarity Association for People Who Lost Their Relatives in the Cradle of Civilizations" is the full name of the association, which has branches in several Kurdish cities. The Turkish state turns fallen guerrilla fighters into a means of psychological warfare by vandalizing graves and maltreating or mutilating the bodies of the martyrs. MEBYA-DER is one of the institutions that directly opposes this policy.