250 fighters finish training cycle and join the YPJ ranks
250 newly graduated YPJ fighters celebrated the end of their Training Cycle and their official participation in the ranks with festive joy and enthusiasm.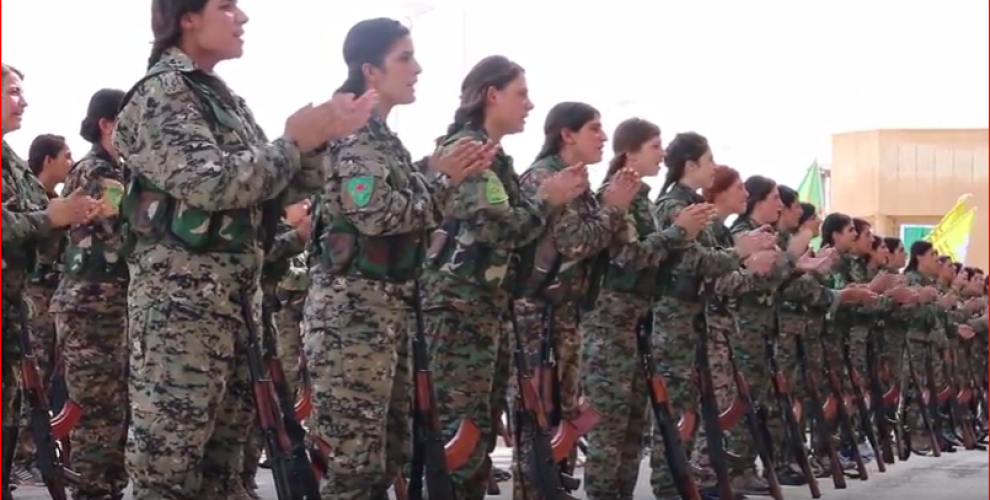 Another Training Cycle joined by 250 female fighters in the Hesekê has ended with a festive graduation ceremony. During the training, the freshly graduated YPJ fighters were prepared to join the liberation operations in Rojava Kurdistan and Northern Syria.
YPJ Press Office has released the following video footage from the graduation ceremony of the 250 YPJ fighters: