234 Raqqan youths finish training cycle and join the SDF
234 young recruits from Raqqa have completed their training at the Martyr Ezîz Academy and will join the operation for the liberation of Raqqa.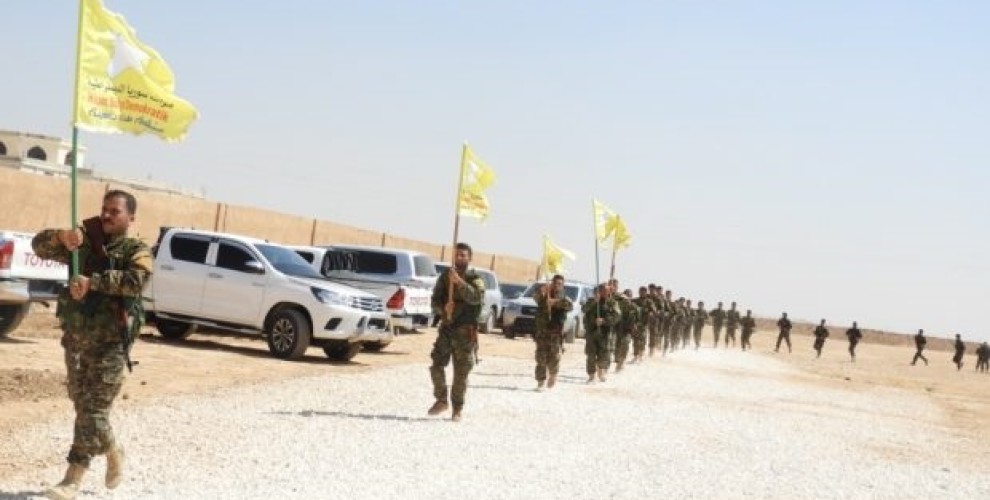 As part of the campaign for the liberation of Raqqa from ISIS, another 234 youths from Raqqa have accomplished their training at Martyr Ezîz Academy, and have joined the Syrian Democratic Forces (SDF).
Opinion leaders of Arab tribes, Raqqa Civilian Council representatives and commanders of SDF and YPG were present at the graduation ceremony.
Speaking after the military parade of the new recruits, SDF Diplomacy Bureau official Ferhan Hec Îsa remarked that the unity of the peoples in Northern Syria was defeating the ISIS gangs in their so-called capital.
Hec Îsa congratulated the fighters on the accomplishment of the Training Cycle, and stressed that Raqqa's liberation lies on the shoulders of the youth.
Speaking after, Raqqa Civilian Council member Îbrahîm El-Ferec also congratulated the fighters that have finished the training cycle, noting Raqqa city was waiting for the SDF fighters to get liberated.
After the speeches and oath taking ceremony, the fighters officially joined the SDF, and headed towards the frontlines of Raqqa to liberate their city.