AKP preparing for more extensive war by the end of the month
AKP is preparing for an extensive attack on the Kurdish Freedom Movement with support from the KDP.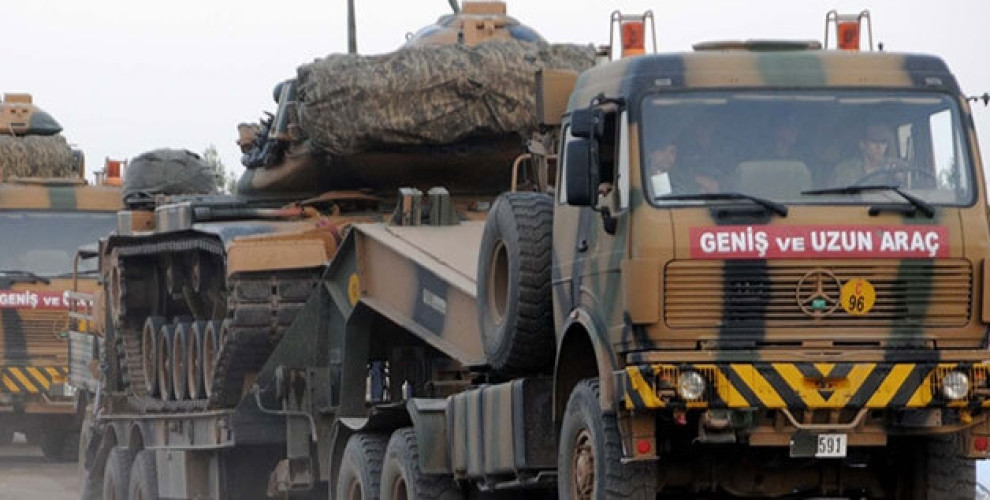 Recently, intelligence institutions, Turkish authorities, Iran and KDP have had several meetings. According to reports, there is a preparation for an extensive attack on PKK-held Medya Defense Zones by the end of April by AKP's demand.
The MİT Undersecretary first inspected the forces in Bashiqa and then he met with Masrur Barzani. Later, he met with KDP administrations in Hewler. An extensive war on Medya Defense Zones and Shengal were decided on in these meetings.
TSK WILL CREATE A LINE OF ATTACK ON THE AMEDIYE LINE
The Turkish state is attempting to create an attack line from Bamerni to lower Amediye and Balayiye to Akre over KDP. On the other hand, the Turkish state wants to settle their soldiers in Bamerni, Amediye and Şiledize to open a line of attack in the beginning and then expand the line of attack to Akre from there.
In this one month, there have been frequent deployments of weapons and soldiers to Şırnak's Silopi district. After the deployment, many heavy weapons are reported to be directed to the Bashiqa camp. Similarly, there are reports that there have been additional deployments to Turkish military bases in Kanimasi, Bamerni and Batufa.
1200-PEOPLE SPECIAL FORCE DEMANDED FROM KDP
According to the agreements, the Qandil area will be bombed by Turkish jet fighters continuously for 3 days. After the bombings, the Zakho line in question will be taken under control. They will attempt to control the area in fragments and advance towards Akre from there. After the bombing, there will be landings in 17 spots and operations will start. According to the information gathered, KDP forces and Southern Kurdistan administrations were asked to provide a 1200 people special force.
ATTEMPTS TO CREATE A BASIS
KDP media and the Turkish state are serving stories of a great attack on Qandil, Shengal and Girê Sipî. For example, there have been stories like "PKK forcibly evacuates Akre villages", "PKK digs tunnels along the border line" or "The people of Shengal don't want PKK".
WHAT WILL THE INTERNATIONAL POWERS DO?
The international institutions' and powers' approach to such a plan is a point of interest. Several months ago, the Turkish state wanted to enter Girê Sipî again. The US forces put up their flags there, and caused the Turkish state to step back. Similarly, during the approach of Turkish state allied gangs towards Manbij, US and Russia placed their forces there and made the Turkish state step back.