"We will resist against gangs and the forces that support them"
YPG Command Member Militan Rojhilat said, "At first our resistance was against the gangs loyal to the Turkish state, and now the YPG and YPJ fighters resist the forces that aid the gangs directly."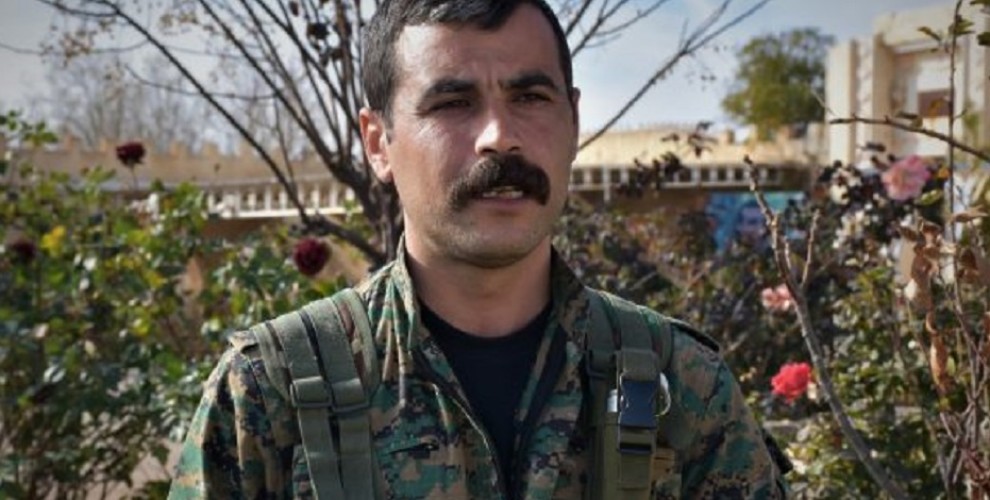 YPG Command Member Militan Rojhilat spoke to ANHA and said the Rojava youth has taken on the responsibility to ensure the security of citizens since the revolution first began and that they act in accordance with self-defence principles based on the ideology and philosophy of Kurdish People's Leader Abdullah Öcalan, adding that "The YPG forces resisted the gang groups who received support from the Turkish state."
Militan Rojhilat continued: "The young men and women of Rojava formed the YPG and YPJ with limited resources and light weapons. Slowly they organized and spread throughout Rojava. YPG and YPJ fighters resisted various gang groups heroically and pushed back all attacks with a handful of weapons."
Rojhilat said they stood with hunting rifles at checkpoints and were asked by people in disbelief if they really thought they could defend Efrîn with those weapons and added that they persisted with their struggle and have reached the situation today.
"WE RESISTED THE GANGS, WE WILL RESIST THEIR PATRONS"
Militan Rojhilat said that they derive their strength from the will of the people and that Kurdish People's Leader Abdullah Öcalan's philosophy and ideology feed them: "By the beginning of the Rojava revolution, the gangs loyal to the Turkish state attacked the Qestel Cindo village and the villages of Sherawa and Cindires countless times. But thanks to the sacrifice and heroism of the fighters, all gang attacks were pushed back."
Militan Rojhilat pointed out that YPG and YPJ fighters had drawn attention from the whole world and all enemies after their victories and continued: "YPG and YPJ forces have proven their valiance to the whole world, and are now the symbol of the war against terror. That is why the Turkish state gets furious and can't contain itself. Now the Turkish state who failed to break the free will of the people of Rojava is trying to attack the freedom fighters directly. At first, our resistance was against gangs loyal to the Turkish state, but now the YPG and YPJ fighters are fighting the forces that aid the gangs directly."