Votes in Kurdish provinces are in danger at June's elections
Fearing a defeat in the early presidential and parliamentary elections in Turkey on 24 June, the AKP / MHP regime is resorting to dubious practices.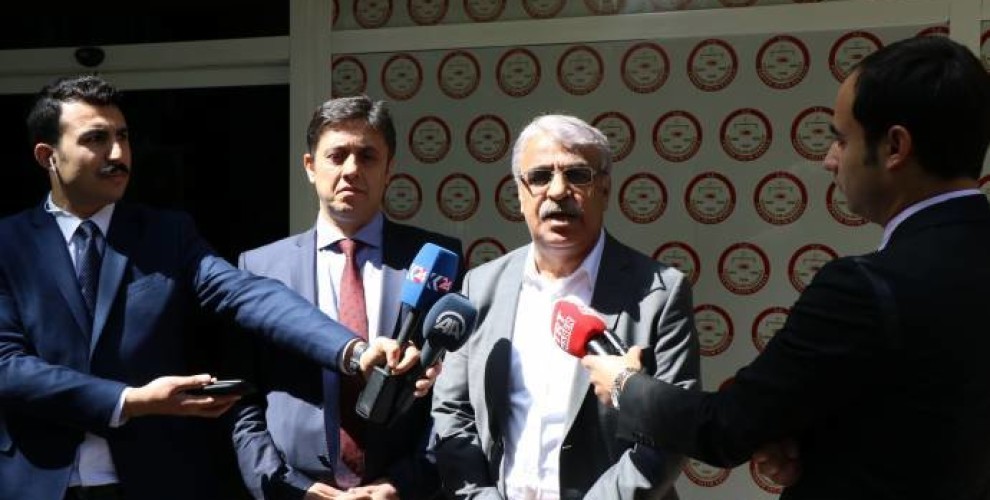 In the Northern Kurdistan provinces of Şırnak and Hakkari, various polling stations are to be combined at the request of the governor's offices. In both provinces, the share of votes for the Peoples' Democratic Party (HDP) is traditionally above average. In Hakkari, it was requested to merge 134 ballot boxes from different villages and districts into 38 villages. This is similar to Şırnak.
Sancar: Votes in Kurdish provinces are in danger
In Ankara, HDP MP Mithat Sincar met with Sadi Güven, chairman of the Supreme Board of Elections (YSK), to discuss this issue. Following the conversation, he said that administrations of 18 Kurdish provinces had requested the consolidation of polling stations. According to Sancar, the planned measures concern 270,000 voters. "The YSK deals with the applications since yesterday. It looks like some are already settled, "said the HDP MP.
"In the presidential election even 0.1 percent can influence the result. A very low percentage of votes can be crucial in determining who the next president will be. Another problem is the election barrier of ten percent. 270,000 votes are of great importance for the HDP. If the voters are too far or too intimidated to vote so that they do not vote for the HDP, this will be a serious blow to the election results. It is said that the distance to the polling stations is a maximum of five kilometers, but who knows the area, knows what five kilometers can mean there."
"Can Turkey not guarantee security in its villages?"
The reason for the merge of the polling stations is "security", says Sancar. "Of course we ask if Turkey is not able to guarantee security in its villages. Ninety percent of the ballot boxes concerned are intended be re-installed in the same places as in the November 1 elections. On November 1, extensive military operations and fierce battles were taking place, which is not the case today. In that sense, the reasoning is not convincing."
Sancar went on to recall the unsealed voices that emerged during the referendum on 16 April: "As with the referendum, suspicions will also arise in the elections on 24 June. The responsibility for this lies with the election committee. The YSK is charged with protecting the rights of the electorate. If passive and active suffrage cannot be freely exercised, one of the foundations of democracy is destroyed."